Weather Change Later In The Week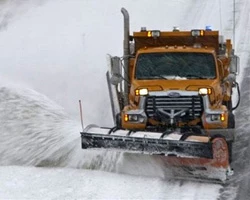 A significant weather change is one the way.  There's a chance of rain starting Wednesday and Thursday that will change to snow overnight Thursday.  With the snow, temperatures are expected to drop with Friday's high being 32 and the weekends seeing the high temps around 20, and the low temps in the single digits overnight!  Please be careful as you are out and about – and check the weather forecast before you leave!
We are excited about the snow! If you are too be sure to enter for the chance to win the Skitacular ski package from Chalet Sports!