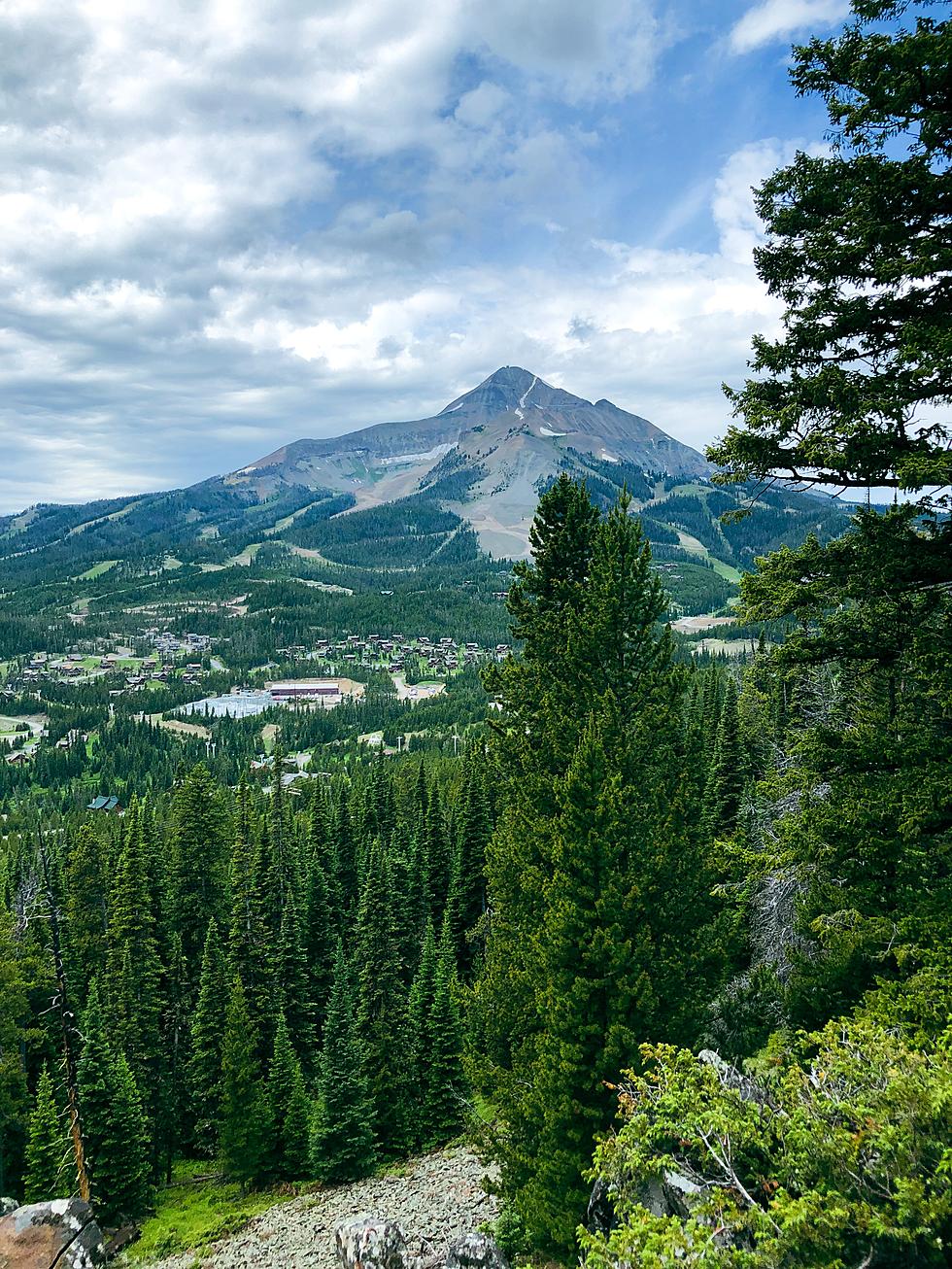 Big Sky Cuisine? Here's The Top Picks For Montana's Favorite Food
Photo by Hannah Lindahl on Unsplash
It will be here before you know it, of course, I'm talking about tourist season. Last year millions of folks traveled from all over the world and the United States to come here and have a "Montana Experience".
So what is the "Montana Experience"?
Well, for tourists and travelers it's a whole lot of gift shops, a few days in our National Parks, trying out fly-fishing, and living like a "Montanan". Oh, and of course, part of the "Montana Experience" is eating like a Montanan.
When it comes to food, we've certainly got it covered here in Big Sky Country. From five-star award-winning world-class cuisine to just good ole-down home Mom and Pop Diner food, Montana has you covered.
Game On
Big Game is a big part of a whole lot of Montanans' diet.  From Elk to Moose, heck, some folks even dine on Bear. (I'm told that Bear Ham is amazing). Of course, Bison is a Montana staple and is certainly something that most folks want to try when they visit. From Bison burgers to Bison steak you can't go wrong, heck, even Bison chili is amazing. So, when visiting Montana, plan on eating meat. Because here in Montana, meat is what's for dinner.
 Berry, Berry Good
Here in Montana, we love Huckleberries. Huckleberry pie, Huckleberry candy, Huckleberry cheesecake, Huckleberry ice cream, and milkshakes.  We'll even eat plain Huckleberries. We have stories dedicated to that magical little fruit and no trip to Montana is complete without sampling something with Huckleberry in it. Personally, I had Huckleberry Bar B Q sauce one time and that was a game-changer. If you are ever given the chance to try it, I would highly recommend you do so.
A Jubilee of Cherries
The first time I ever had Flathead Cherries I ate so many that I had a stomachache for a day. They are without a doubt, in my opinion, and the opinions of many Montanans the finest cherries on the planet. If there is a cherry out there that is better, I've never heard of it. Montanans of all ages wait for that special time of year, then either head to the Flathead Valley, Farmers Markets, or buy them from the many roadside vendors all across the state.
The Other White Meat
We talked about all the different options meat lovers have here in Montana.  However, we didn't talk about a sandwich that's a Montana classic.  Of course, we're talking about the Porkchop sandwich.  The sandwich, which was made famous by "Pork Chop John" has been around Montana for darn near 100 years. Pork Chop John's is located in Butte, (by the way, Butte is also famous for another Montana culinary creation that we'll get to in a minute) The traditional Porkchop sandwich comes fried and you have a few options when it comes to toppings.
A Meal For A Miner
Butte is a hard-working, down-to-earth, good people type of town.  Of course, Butte's claim to fame is mining, and let's be honest, working in the mines is hard and a person tends to work up an appetite. So someone came up with the brilliant idea of the Pasty. Listen, I'm a fan.  I mean, what more could you want? Meat, potatoes, and all the fixings wrapped up in a delicious pastry crust. What's not to like, right?  The Pasty became a big deal back in the golden age of mining in Butte, in fact, according to The Taste Of Montana, miners were creative when it came to re-heating them.
"Miners used their shovels to reheat the pasties over the candles they wore on their heads. Some held it by its solid ridge specifically designed for grasping, once the inner parts were consumed, the ridge was tossed about with the intention of keeping the ghost of dead miners satisfied."
As you can see, Montana certainly has its own corner covered when it comes to culinary delights.  So, whether you were born and raised here, or you're just stopping by for a week or two on vacation, enjoy some good ole Montana cooking, and make sure to tip your servers.
LOOK: Food history from the year you were born
From product innovations to major recalls,
Stacker
researched what happened in food history every year since 1921, according to news and government sources.
What Are the Signature Drinks From Every State?
LOOK: Best Beers From Every State
To find the best beer in each state and Washington D.C., Stacker
analyzed January 2020 data from BeerAdvocate
, a website that gathers user scores for beer in real-time. BeerAdvocate makes its determinations by compiling consumer ratings for all 50 states and Washington D.C. and applying a weighted rank to each. The weighted rank pulls the beer toward the list's average based on the number of ratings it has and aims to allow lesser-known beers to increase in rank. Only beers with at least 10 rankings to be considered; we took it a step further to only include beers with at least 100 user rankings in our gallery. Keep reading to find out what the best beer is in each of the 50 states and Washington D.C.