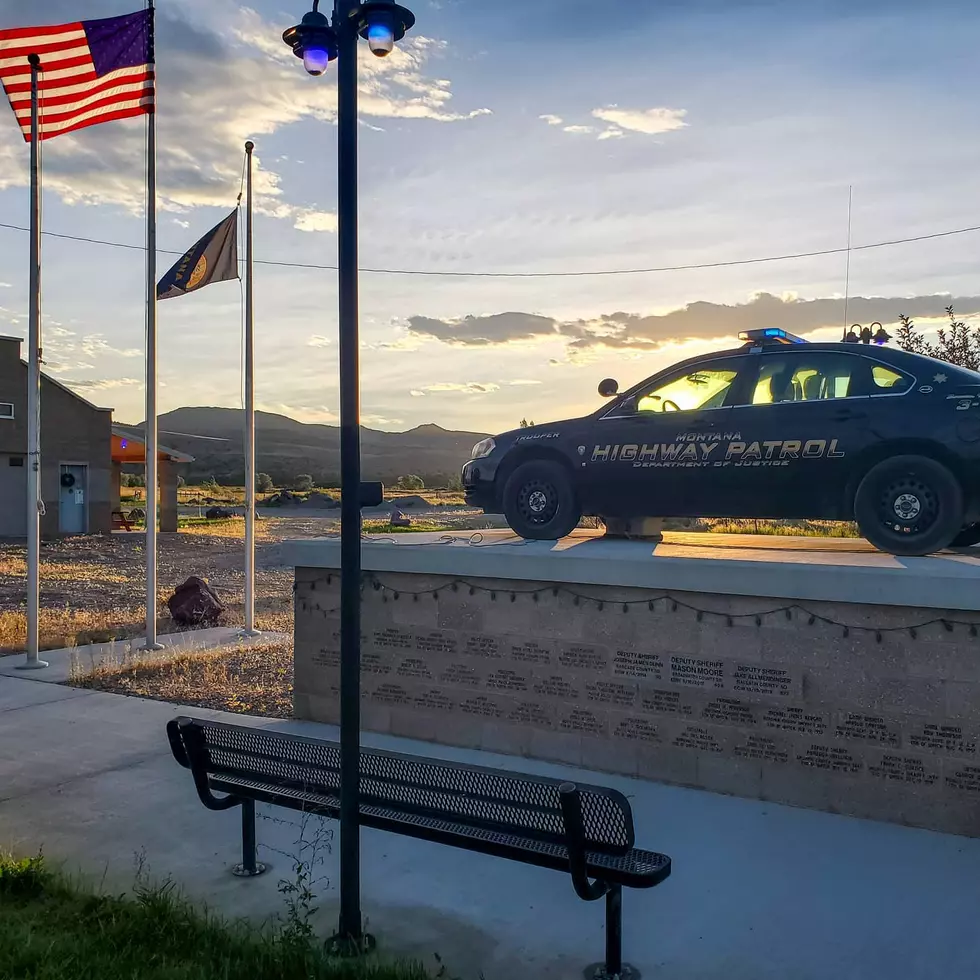 DeLaittre Memorial Patrol Car Vandalized
Photo: Ally H.
It was announced on Monday afternoon that someone had broken the window of the Highway Patrol Car displayed at Trooper David DeLaittre Memorial Park in Three Forks.
The vandalism took place sometime between Sunday and Monday at 1:30 p.m. They are asking if you know or saw anything to report it to the Gallatin County Sheriff's Office at 582-2100.
The park is also offering a reward of $100 to the person of persons who provide any information that leads to the guilty party being caught. The DeLaittre Memorial Park stated on their Facebook page "This is a senseless crime that has hurt our family as well as our community."
Below are pictures of the vandalism:
The Trooper David DeLaittre Memorial Park honors Montana Trooper DeLaittre who was shot and killed in 2010 while conducting a vehicle stop on Lane Road, near the Three Forks Airport.  Trooper DeLaittre was 23 years old and had served with the Montana Highway Patrol for two years.
When the incident was posted on social media the community rallied together offering to contribute to the reward and some stated:
"I'll match that $100" - Tom
"I'll donate for security cameras as well!" - Patrick
"You guys are ALL so amazing. Seeing the outpouring and support is overwhelming. I can't even tell you all how much you all touched Denny's heart tonight!" - Michelle
"I'll throw in another $100. Where do I send it?" - Wyatt
Enter your number to get our free mobile app
Headwaters State Park, Three Forks, Montana