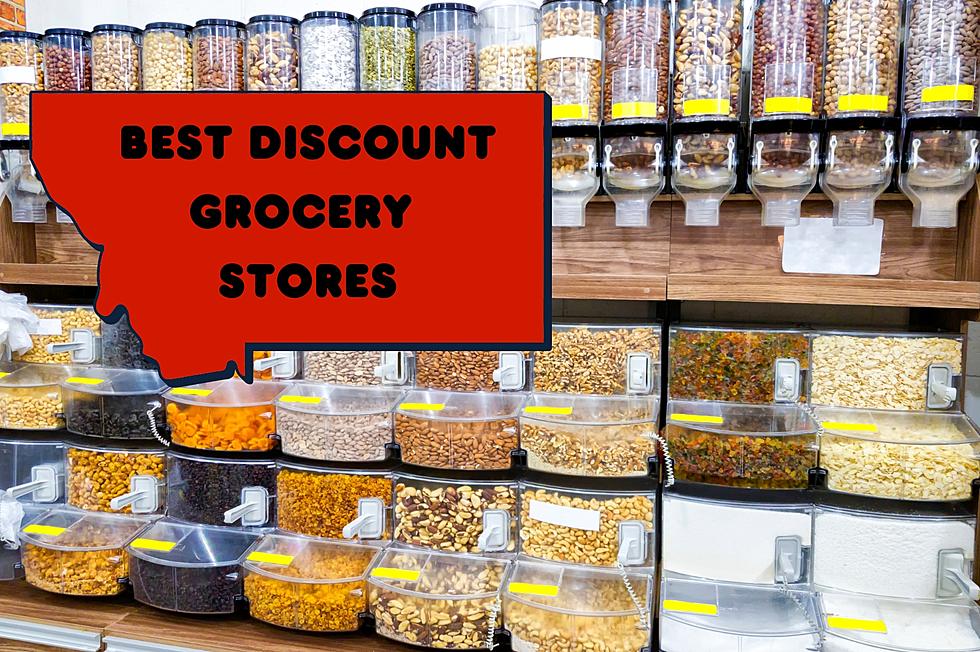 This Popular Discount Grocery Store Has 4 Locations in Montana
Canva Pro
With the price of almost everything on the rise due to inflation, the cost of taking a trip to the grocery store to stock up on food for your family is at an all-time high. Luckily, there are quite a few discount grocery stores in Montana where you can get a little more bang for your buck.
The price of groceries continues to increase, and it doesn't look like that's going to change anytime soon. Personally, I focus on the essentials and only buy items that I need. I try not to splurge on impulse items because I simply can't afford to.
Many Montanans are in the same boat. After all of the bills are paid, there's little left over for groceries. It seems like a couple of bags of groceries will cost you nearly $100 these days. A lot of people choose to purchase generic brands to save money.
Best Discount Grocery Stores in Montana
One of the most popular discount grocery stores in Montana is Town & Country Foods. You can find them in Bozeman, Belgrade, Livingston, Billings, Lewistown, and Dillon. If you want to support a local Montana business, Town & Country Foods is your best option. Plus, the fried chicken in the deli is really good.
There's another discount grocery store in Montana that just landed on U.S. News and World Report's list of the top 5 cheapest grocery stores in America. In 2019, WinCo Foods opened its first two grocery stores in Montana in Helena and Billings. Since then, WinCo has opened stores in Missoula and Bozeman.
According to the article, WinCo Foods ranked #3 on the list of America's cheapest grocery stores. Here's what Andrea Woroch, a consumer finance and budgeting expert had to say about WinCo.
WinCo is a cheap grocery store. They buy produce and other groceries directly from farmers and manufacturers in bulk so they get better prices per unit to pass on to shoppers.
If you're looking for an affordable grocery store in Montana, Town & Country Foods and WinCo are your best options.
11 Montana Bumper Stickers You'll Want to Put on Your Car
10 Important Things You Need to Know About Montanans
Montanans are truly one-of-a-kind. Here are 10 things you need to know about what it takes to be a true Montanan.
15 Amazing Candy Stores You Need to Know About in Montana
Looking for a place to satisfy your sweet tooth? Check out theses awesome candy stores in Montana