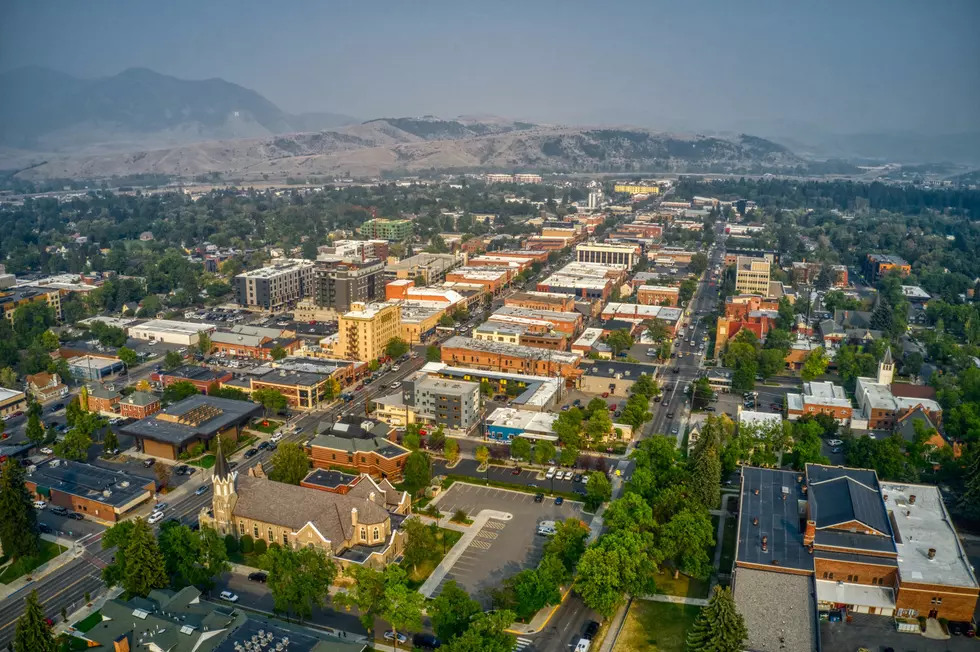 5 Unbiased Reasons Why Bozeman Is Better Than Missoula.
Jacob Boomsma
Here in Montana, there are a few premier places to live. Two of those are Bozeman and Missoula. Of course, these two cities have a long history of rivalry, especially when it comes to sports. I mean, there is nothing bigger in Montana than Cat/Griz, right?
Having said that, which city is better: Bozeman or Missoula?
Well, obviously folks that live in Bozeman are going to say Bozeman, and folks that live in Missoula are going to say Missoula. However, as someone that has lived in both, I feel like I can give an honest, unbiased opinion on all of this. Plus, I have some facts to back me up.
So, here is an honest and unbiased list of 5 reasons why Bozeman is better than Missoula.
#5 Bozeman Has Less Crime
According to bestplaces.net, Missoula has a much higher rate of both violent and property crime than Bozeman. When it comes to violent crime, Missoula is at 24.5 on the scale from 1 to 100, while Bozeman comes in at 14.5. As far as property crime, Missoula clocks in at 63.1, while Bozeman is a 40.2. Here's another interesting little fact: Missoula is higher than the National Average in both categories while Bozeman is below the National Average in violent crime.
#4 Bozeman Is Easier To Navigate Through
Both cities each have Interstate 90 running through them, however, when you get off of the Interstate and drive through the towns, that is where you really see the difference. The Bozeman street grid is much more driver-friendly than the Missoula street grid.  In fact, there are a few areas around Missoula that are just a headache to deal with.
Plus, according to a report from the City of Missoula, drivers get into more accidents in Missoula than in Bozeman.
#3 Bozeman Has Less Unemployment and More Opportunity For Job Growth
Both cities are expensive to live in, however, Bozeman has a lower unemployment rate when compared to Missoula according to bestplaces.net. In 2022, Bozeman has had an unemployment rate of 3 percent compared to Missoula's 4.4 percent, but that's not the big story.  The big story is job growth.  Taking a look at future job growth, Bozeman comes in at 50.3 percent while Missoula comes in at 33 percent.
So what about the last few years?  That is even more shocking.  In the last 10 years, Bozeman has been at 47.6 percent while Missoula came in at 14.1 percent.
#2 Bozeman Has A Better Food Scene And Downtown Vibe
There is a lot to love about downtown Missoula. I mean, Caras Park is super cool and there is Brennan's Wave on the Clark Fork. If I'm being honest, this was a tough one for me because I love both downtowns, but I have to give the nod to Bozeman on this one.  The reason? The restaurant scene. Bozeman has some amazing restaurants, in fact, two of them have appeared on The Food Network's Diners, Drive-Ins, and Dives.
Plus, Bozeman has The Pickle Barrel, and that is a reason in itself.
#1 Montana State University
This one will no doubt ruffle some feathers, however, let it be known that I'm going to use facts concerning this one.  According to College Tuition Compare, MSU is not only cheaper than UM by a few hundred dollars a year, but those applying have higher test scores. The average SAT and ACT scores for MSU students are 1185 and 24 compared to 1175 and 22 for the University of Montana.
So, there you have it. The 5 unbiased reasons why Bozeman is better than Missoula. Of course, there is a whole lot to love about both places.  They are both beautiful and both have some really amazing folks living there.
While a lot of folks will disagree with this, I think we can all agree that they're both a whole lot better than Billings, right?
Credit: Dinersdriveinsdiveslocations.com
10 Incredibly Boring Towns To Avoid in Montana
Not every town or city in Montana is as glamorous as you might expect. So we compiled a list of the most boring towns you should avoid while vacationing or traveling around Montana.
LOOK: Here is the richest town in each state
Just saying the names of these towns immediately conjures up images of grand mansions, luxury cars, and ritzy restaurants. Read on to see which town in your home state took the title of the richest location and which place had the highest median income in the country. Who knows—your hometown might even be on this list.