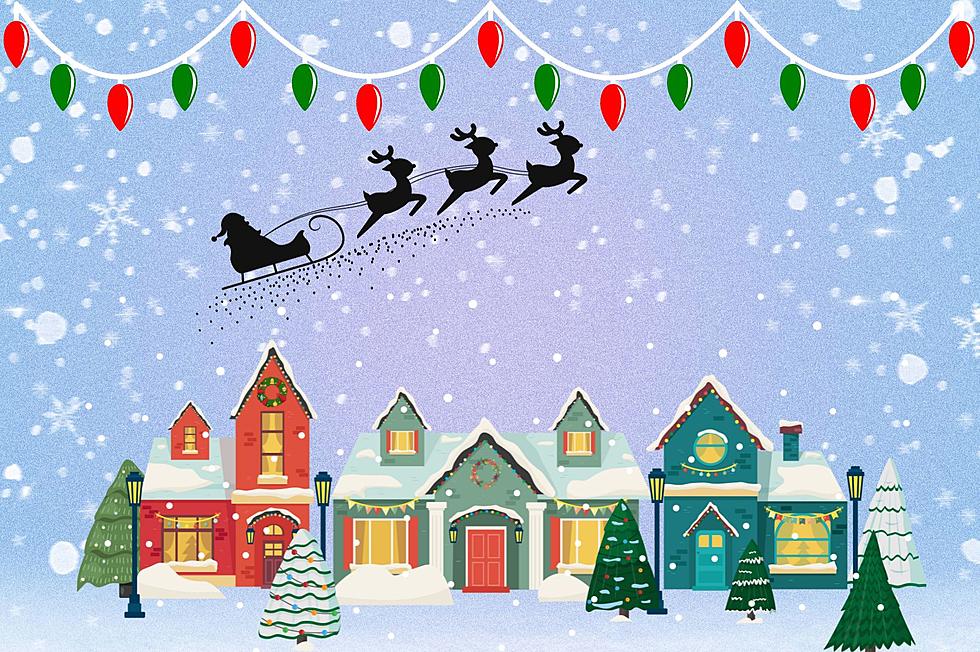 Two Of America's Best Holiday Destinations Are Close To Montana.
Credit: Canva
The Holiday Season will be here before you know it, and for many, it's the most wonderful time of the year.
Here in Montana, we have lots of Holiday Cheer.  We have a variety of Christmas Strolls in different cities and towns, plus, there are plenty of Christmas parades to take in.  Towns like Livingston and Whitefish go all out every year and deliver big-time when it comes to the Holiday Spirit.
However, did you know that two of the best holiday destinations in the country are not too far from Montana?
Good Housekeeping came out with their list of the 36 Best Places To Spend Christmas With The Family This Year and while Montana didn't make the list, a couple of those locations are within a short drive.
First up, is Jackson Hole, Wyoming.
Jackson Hole is a popular destination any time of the year, but around the holidays they do a fantastic job of bringing in the Christmas Spirit. For those Montanans looking for a get-a-way that's close to home, Jackson Hole is a great option. Of course, they offer skiing, as well as all of the touristy things that you would expect, but during the holidays they step it up a notch.
They light up their historic Town Square which is really a sight to see, plus they offer a variety of different activities for the family to enjoy. The Holiday Art Bazaar is always popular, plus the 12 Days of Christmas at the Wort Hotel is definitely a must-see if you're in the area. They also have sleigh rides and you can always ski with Santa, which is a fan favorite.
Next, Leavenworth, Washington.
Leavenworth, Washington is one of the coolest towns in the nation.  For those who are looking for the old-world charm, Leavenworth is definitely a bucket list item. The town looks to be straight out of Bavaria and with the stunning mountains as a background, there is no doubt you will feel all of the Christmas love.
In fact, the big draw is the Village of Lights Christmas Town which kicks off on November 24th and runs through December 24th. There is plenty to see and do including live music with choirs and carolers plus multiple photo stations, Ginger Bread Houses, and a whole lot more.
So, if you're feeling up for a road trip and looking for one of the premier holiday locations in the nation, you have options. What is your favorite holiday destination? Let us know by sending us a message on our radio station app.
LOOK: 25 over-the-top Christmas displays from across America
To help get everyone in the mood for the upcoming holiday season,
Stacker
compiled a list of some of the most over-the-top Christmas displays across America.
'90s Toys That Spark Instant Childhood Memories
This '90s nostalgia is sure to make you feel like a kid again.
KEEP READING: Check out these totally awesome '80s toys