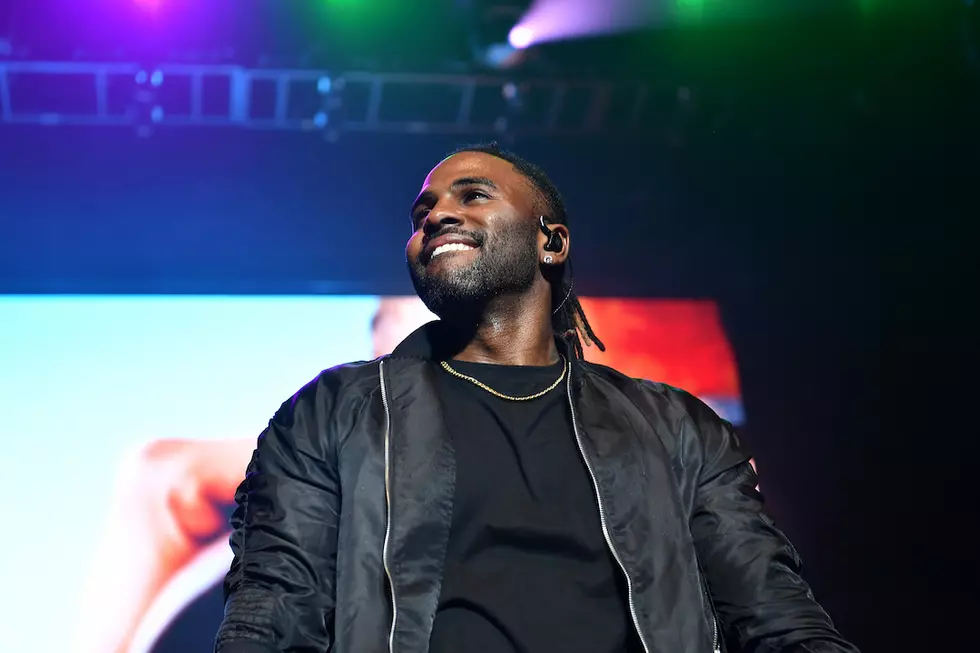 Jason Derulo Responds to Instagram Removing His 'Anaconda' Bulge Picture
Dia Dipasupil, Getty Images
Jason Derulo is not happy with Instagram after the social media platform removed one of his pictures for going against its community guidelines pertaining to nudity and sexual activity. And rightfully so — the photo in question may not have left much to the imagination, but it didn't contain nudity nor sexual activity.
The singer shared a screenshot of the removal notice on his profile, and re-posted the original image, which shows him walking through steam on a trip to Bali, wearing black underwear that accentuates his, ahem, package. "Fuk u mean? I have underwear on...I can't help my size.." he captioned the photo, adding "#bringbackAnaconda" in the comments section (a reference to the original post).
The post spawned some hilarious comments like "DICKSCRIMINATION" and "Instagram, please do not dick shame Jason Derulo."
The R&B star also posted a video to his Instagram story, further detailing his frustration. "Y'all ain't gonna believe this," he said in the selfie video. "Instagram took down my Bali pic! They took down my Bali pic!"
"Hey, listen, all these girls showing their a-- and all kinds of crazy s--t and I have underwear on in Bali and they took my pic down. It's discrimination," he continued. "Like, I understand, I can't help my size, but you can't take down my pic."
15 Most Followed Celebrities on Instagram (2018)