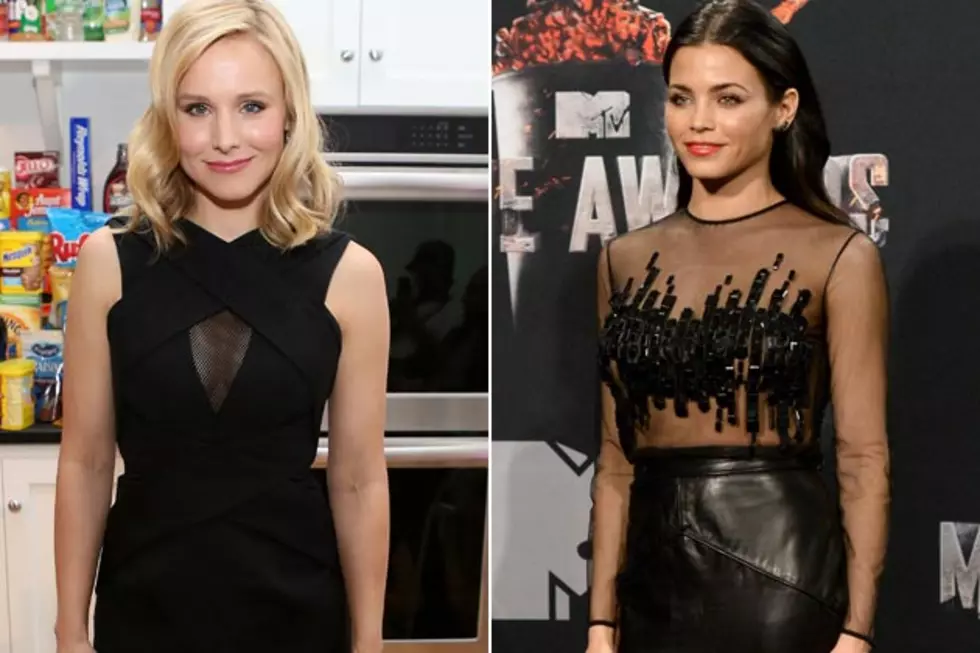 Kristen Bell + Jenna Dewan-Tatum Get Naked for Allure
Robin Marchant / Jason Merritt, Getty Images
Every May, celebs go naked for a photo spread in the May issue of Allure magazine. This year, Kristen Bell and Jenna Dewan-Tatum were two of the beauties who chose to bare all. Since they are both new moms, they had every reason to be a bit skeptical, nervous and brave about stripping down, but each actress looks utterly gorgeous.
Bell, known for her goofiness, is supremely sexy in her naked shot. The new mom is on the beach, on her hands and knees, covered in sand, showing sideboob, but without the nip slip!
She joked that her favorite body part is her behind, saying "I'm a big fan of buns. Buns and cakes. On anybody. Not just my own. I mean, I'm a fan of my own buns. I'm very happy with the amount that I've been given, and I often attempt to sculpt them into something more than what I've been given. But I notice other people's buns quite a bit."
Bell also spoke about her body while expecting her daughter, saying, "I was terribly frightened that I would feel like a schlub and not at all beautiful. But I've never been so comfortable with my body. When I looked in the mirror, I saw Cindy Crawford."
See Bell, 33, in all her sandy glory here!
Dewan Tatum's photo is here, and she is laying on her side, partially submerged in water, with her hand covering her boob while she is glowing. That likely has something to do with being a new mother.
The actress, 33, said that her husband, onetime Sexiest Man Alive Channing Tatum, was totally supportive of her choice to do this shoot. "Chan was really on board with it — he knows I'm very comfortable in my own skin," she said. Well, when C. Tatum is your hubby and has your back, and is the father of your daughter, life is good! Know what else is good? How Dewan-Tatum looks. She is sexy without being vulgar.
You can watch the video from the shoot, also featuring Nia Long and Minnie Driver, by clicking the blue button below.