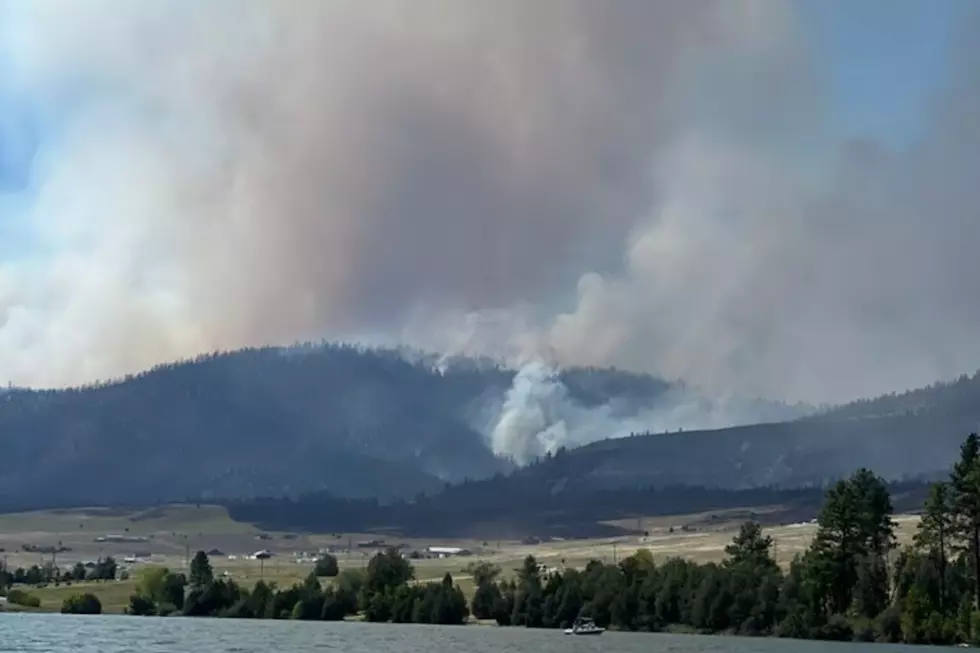 Latest on the Elmo Fire Near Flathead Lake in Montana
Credit: Scott Richman
The Elmo Fire, burning near the west shore of Flathead Lake is now estimated to be over 16,000 acres and about 10 percent contained.
We spoke to Sara Rouse, Fire Information Officer for Northern Rockies Team 7 on Tuesday about the status of the rapidly growing grass wildfire.
"The fire started on July 29 at around 4:00 p.m. off of Highway 28 at around mile marker 39, because it's still under investigation at this time. It started in the grass and therefore carried pretty quickly and our Northern Rockies Type Two team was called in the following Saturday, and then we ended up taking over the fire on Sunday, but by then it had already grown to about 10,000 acres."
Rouse detailed the attack on the fire by the Type Two Team.
"We have a mix of hotshot crews as well as initial attack type two crews, and we do have a number of engines," she said. "We have some of the tribal engines here as well. That also makes quite a bit of heavy equipment, such as dozers, skidgens, and water tenders. We have two helicopters assigned to the fire but we have been getting a lot of other areas of support including multiple scoopers and single engine air tankers."
Rouse provided the prognosis for the Elmo Fire to spread with incoming Red Flag weather.
"We do expect some pretty active fire behavior again today, and we do have another red flag warning in effect due to gusty winds up to 35 miles per hour and low relative humidity," she said. "Moving into the future, we should have some moderating temperatures and winds in the next week and so hopefully, crews can engage more directly on the fire as possible and try to at least keep it in single-digit growth."
Rouse said crews had to be pulled off the fire when winds and hot dry conditions and they provided support for local volunteer fire departments.
"Yesterday evening when the fire did become quite active, our resources were pulled off the line directly and did end up supporting local VFDs (Volunteer Fire Departments) with some structure protection," she said. "So as this fire has had a lot of local volunteer fire department folks putting in a lot of hours. Currently, both highway 28 and highway 93 are open, however, there is a potential for Highway 93 to go back to pilot car usage again due to low visibility and if our firefighters are needing to engage with the fire as it comes closer to the highway."
For those who have had to leave their homes due to the Elmo Fire, Red Cross evacuation centers have been established at Somers Middle School and Polson High School.
24 Missoula Businesses That Have Closed in the Last Two Years
A large amount of Missoula businesses have closed over the last couple of years for a variety of different reasons. Retirement, COVID-19, changes in ownership.....here's a list of 24 businesses that we've lost.
28 Missoula Businesses That Opened, Changed Ownership, or Changed Location
Yes, there were quite a few Missoula businesses that have closed in the last two years. But what about the Missoula Businesses that opened?
24 Closed Missoula Businesses We Wish We Could Bring Back
We asked Missoulians which of their favorite businesses that have closed down would they like to see make a triumphant return. Here's what they came up with.