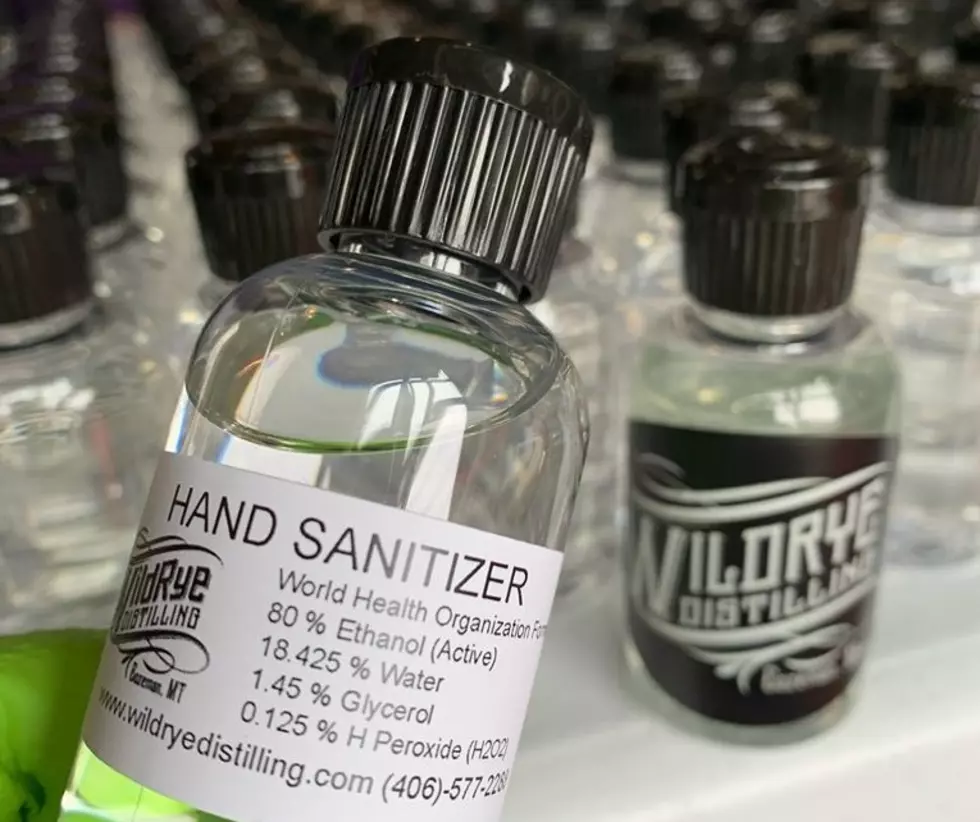 Bozeman Distillery Handing Out Free Hand Sanitizer & RO Water
Credit: Wildrye Distillery/Facebook
Wildrye Distillery in the Cannery District is making hand sanitizer to help out first responders, delivery drivers, and the public during the coronavirus pandemic.  The hand santizer is made using the World Health Organization (WHO) formula.
If you're a delivery driver, or a first responder, or even Joe Citizen, you can drop by Wildrye Distillery at 111 E. Oak in the Cannery District in Bozeman, and receive a 2 ounce bottle of hand sanitizer.
Ben Ganser, the owner of Wildrye Distillery called us today on the XL Morning Show to tell us that they're also offering free Reverse Osmosis water for folks who need it. Just bring down a half-gallon or gallon jug or carton and they will fill it for you.
Thank you, Wildrye Distillery!