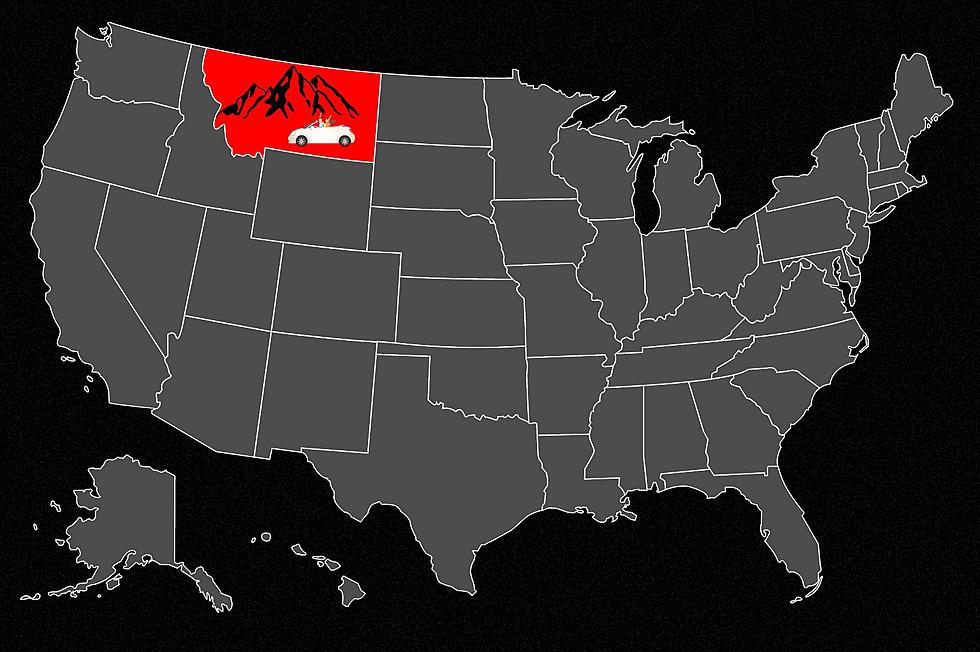 Looking For The Perfect Montana Day Trip? We Have A Winner.
Credit: Canva
Montana is a big state, which means there's a lot to see and do.
In fact, for those looking to get away for a day or so, you don't have to leave the state.  There are tons of wonderful options that will not only allow you to have a great time with your family and friends, but you just might learn a few things as well.
Recently, I was looking for a nice little day trip to spend time with my wife and family.  We wanted to go someplace there wasn't too far away, but would allow us to enjoy ourselves and have a fun day together.
So after discussing a few different locations, we decided to go with Butte.  Now, I realize that some of you folks with your fancy ways might not consider a good old blue-collar town like Butte, but I have to tell you, we had a fantastic time.
I love history, and I especially love Montana history and I'm not sure there is a city in the state that has more interesting history than the city of Butte.
Butte has a town of historic things to see from the Mining Museum, to the country's oldest Chinese Restaurant, to the grave site of the world's most daring daredevil, Butte has one of the largest historic districts in the nation.  Not to mention all of the history underground.  Butte has more than 10 thousand miles of tunnels under the city.
With that being said, we decided to take a tour that showed us the underground of Butte.  We were able to explore the old city jail, check out an old Speak Easy which had been covered for over half a century, and learn that mining wasn't the only big business in Butte they were very well-known for their brothels as well.
The tour was fascinating, but we also had the chance to explore Uptown Butte and take in some of the marvelous architecture that is on display. While many of the buildings need repair, there are several that are very nice and they all seem to have an interesting story behind them.
However, the thing that stood out the most was the kindness of the people.
From the folks at the Farmers Market to the bartender at the town's oldest Irish Pub, everyone we encountered was extremely friendly, including the two homeless fellows that we came across that gave us directions to a building we were looking for.
Plus, Butte has some great places to eat or just have a drink and hang out with the locals. As I said, we had a great time, and look forward to going back and learning more about the most interesting city in Montana.
Here's The Top 10 Tourists Sites For Those Visiting Montana
Montana is known by several nicknames. Big Sky Country, The Treasure State, and the Last Best Place to name just a few. Each year, millions of folks travel to Montana to partake in its beauty, while often seeking adventure in the outdoors. From skiing to rafting, fly fishing, to snowmobiling, Montana can certainly be described as an outdoor paradise.
No matter the season, there is always something to see and do in Montana. Here's a look at The Top 10 Tourists Sites For Those Visiting Montana.
This Family Friendly "Montana Town" Is Frozen In Time
One of the coolest places to check out in Montana is the "Old Montana" town of Nevada City. Located just on the other side of Virginia City, Nevada City is the perfect example of what life was like back during the gold rush in the 1800s.
With several different buildings to tour and friendly folks to guide you through your visit, as well as tell you the stories of the times, Nevada City is not only educational but fun for the whole family.
51 Common Items You Think Montana Goodwill Accepts, But Do not
When it comes to cleaning out the garage, closet, or storage unit, it's important to remember that many places are in need of donations of many different sorts.
It is also important to know that there are things that places, like Goodwill, DO NOT take. For many different reasons, here is a list of items that Goodwill will NOT accept as donations.
There is also a list of games that do not follow the Consumer Product Safety Standards. Call (800-638-2772).