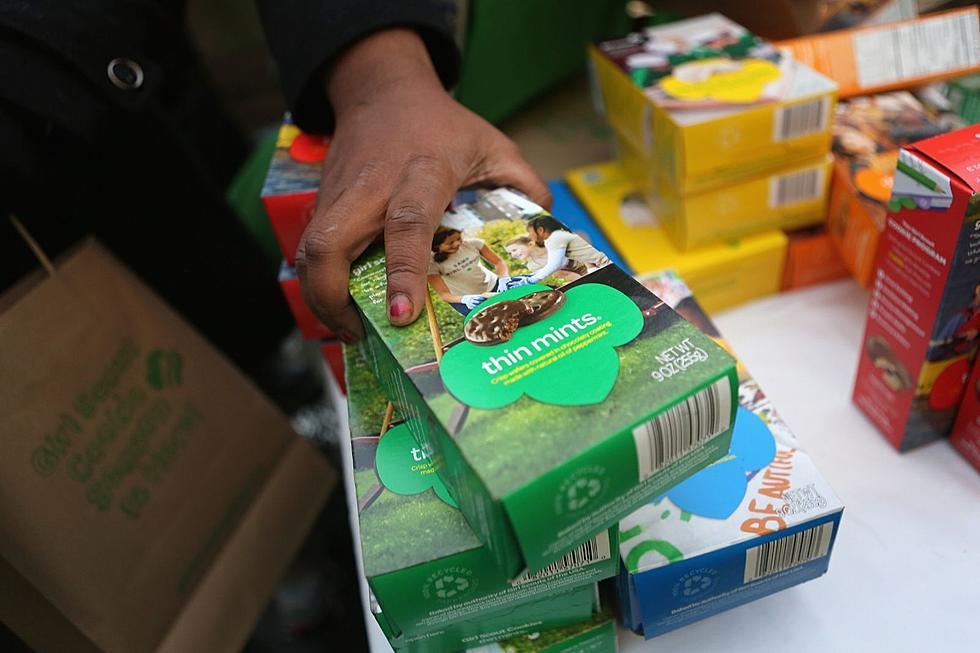 Montana Girl Scouts Have Officially Started Selling Cookies
Photo: Getty Images / John Moore / Staff
What makes Girl Scout Cookies so delicious and irresistible? I would argue that there are plenty of choices in the cookie aisle at the grocery store that are just as good, if not better, cookie options. Is it just the fact that we're told we can't have them for the majority of the year? Does it play tricks with our brain and make us crave them in the limited time they're available. I will say this, you can try other mint cookies and they just don't seem to have that extra bit of deliciousness that a Thin Mint does. Whatever the reason we love them so, we can rejoice as Girl Scout Cookies are now available for order! Hooray!
How to get your Girl Scout Cookies!
Girl Scouts of Montana and Wyoming are taking pre-orders for cookies until February 20th. If that seems like a short amount of time, you're right. But that won' be the end of your chance to order. Those initial 16 days are just when Girl Scouts are taking orders in person for March deliveries. After February 20th, sales will continue online through April 17th. And you'll also see Girl Scouts conveniently positioned at cookie booths around Missoula and the rest of Montana beginning March 25th. So make a mental note to carry a little cash on your way into the grocery store because you know you'll be tempted for an impulse buy!
A new option this year
The Girl Scouts are offering up nine varieties of cookies this year including the new one we told you about in January called "Adventurefuls." Of course, all your favorites are available like Thin Mints, Samoas, Do-si-dos, and more for $4 a box. A couple of the specialty cookies are $5 per box.
All for a good cause
An article from MontanaRightNow outlines how Girl Scouts spend the money they raise with cookie sales and use it to help local neighborhoods, fund projects, and more. One other cool thing of note about Girl Scout Cookie sales, this is the 105th year! Wow!
Be on the lookout for Girl Scouts and may your willpower be stronger than mine!
Fun Indoor Activities Around Missoula to Entertain Your Kids
Looking for some entertainment while the winter weather keeps the kids inside? Here are a few indoor activities around Missoula that will help pass the time.
I Bought an Old House in Missoula: It's My First Time Renovating
As with any renovation project, we ran into a few mishaps when we began renovating the 1952 ranch-style home we bought in Missoula, but some of the changes we made were easy and immediately rewarding.
You Know You Grew Up In Missoula If You...
Test your knowledge of Missoula with these classic Missoula references.