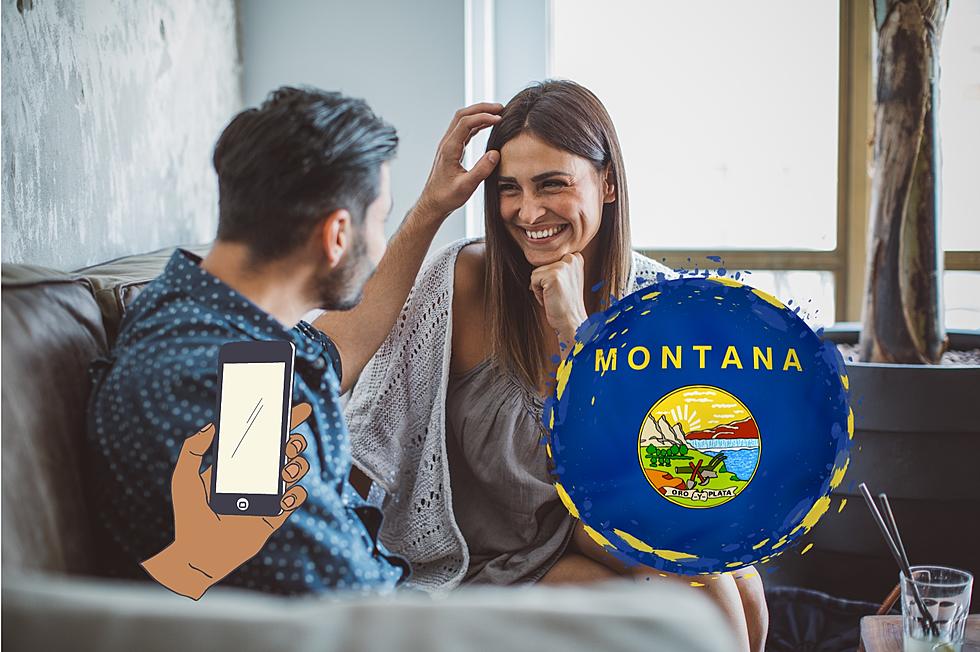 The Most Used Dating App in Montana Is A Massive Surprise
Canva Pro
Out of all the dating apps available, this was one app that never even crossed our minds.
Who else is looking for love in Montana? Some folks like to go the old-fashioned way and meet people spontaneously, but with today's technology, finding love in your area has become very easy.
Most folks today use dating apps like Tinder, Bumble, or Hinge to meet potential partners in their area. Here in Montana, finding love can be a little rough. Depending on where you live, finding a potential love interest could be challenging with the population of different spots in Montana.
That's why when I came across these dating app stats, you might be surprised to find the most used dating app in Montana for 2023.

Credit: StatsPanda via Instagram
Stats Panda on Instagram made a beautiful graphic of the Most Popular Dating App for Every State, and Montana's was a bit of a wild card.
The most popular dating app in Montana is the conservative dating app The Right Stuff. The Right Stuff was created for conservatives to connect with other like-minded individuals. In their words, other dating apps have gone woke.
We don't care what kind of dating app or site you use to find love, but we were surprised it was Hinge or Tinder. Stats Panda had to ignore Tinder from this map because it would have been the most popular app in every state, so they picked the second choice. The Right Stuff debuted in 2020 during the presidential election and has been popular in many red states.
If you want to download The Right Stuff, it's only available in the Apple Store and can't be found for Android phone users.
Good luck finding love in Montana.
The Four Strip Clubs in Montana
Planning a party with your friends? Here are a few places where you can walk on the wild side.
Ten Possible Michelin Star Restaurants in Montana
Does Montana deserve a Michelin Star restaurant? Absolutely. Do we have one. No! But these Montana favorites are definitely deserving of consideration.
Bozeman's Ultimate Coffee Guide
Need a cup of joe to wake you up? Here are all the locally owned and operated shops in the Bozeman area.