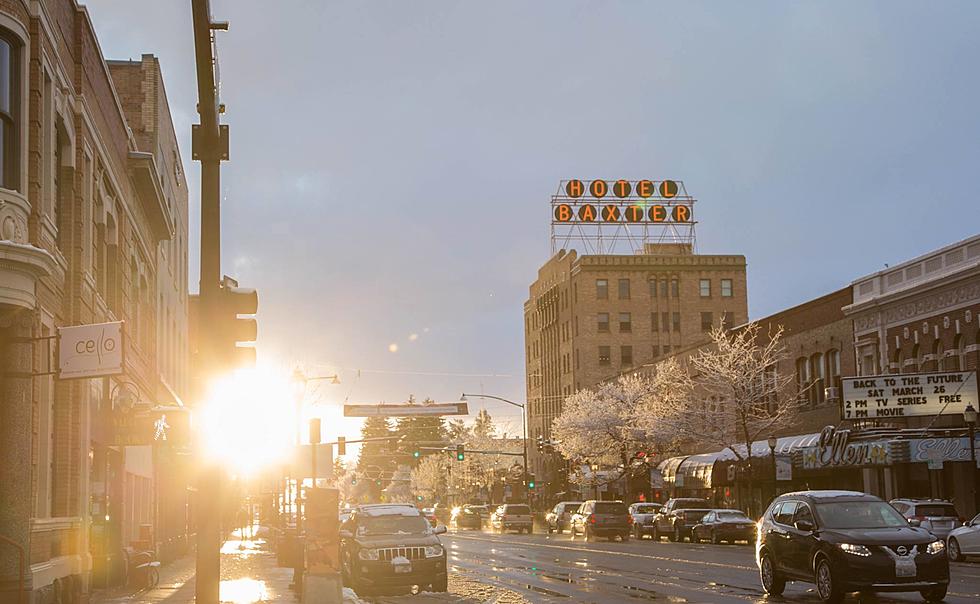 What You Need to Know: An Outsider's Guide to Bozeman, Montana
Downtown Bozeman via Facebook
Bozeman, Montana is an ideal destination for a western adventure. Whether you're visiting family, checking out Montana State University, or considering a move to Gallatin Valley, Bozeman will offer plenty of sights, activities, and opportunities to try something authentic and new.
Famously a mountain town, Bozeman is nestled between multiple mountain ranges. Most iconic and accessible are the Bridger Mountains to the north and are a destination for hiking, backpacking, and skiing during the winter months. Historically an agriculture-focused community, tourism, tech, and healthcare have become major economic drivers in recent decades, but the city's history of a sleepy cowtown is still apparent today.
Quick Facts About Bozeman, Montana
Bozeman is growing at a rapid pace and is currently the fourth-largest city in Montana with a population of 53,293. The population has increased 40% since 2010, making it the fastest-growing micropolitan area in the United States.
With an elevation of 4,820 feet, Bozeman experiences significant precipitation for a region east of the continental divide. As much as 24 inches of precipitation each year makes for rainier springs and autumns and cold, snowy winters. During its summer months, temperatures are warm, but average highs in July (the historically hottest month) sit at a comfortable 82.1 degrees Fahrenheit.
---
A Visitor's Guide to Bozeman, Montana
Welcome to Bozeman, Montana! Whether you got here from Yellowstone International Airport or drove into town, you might want to know a few things to get familiar in our neck of the woods. This isn't everything you might discover during your visit, but it'll help you make the most of your trip to Gallatin County.
Getting Around Bozeman
No, we don't have dirt roads and hitching posts outside of every business. While it wouldn't be surprising to see someone on horseback somewhere around town, we Bozemanites typically drive to get where we need to go. As far as public transit goes, we have the Streamline Bus that serves the city and region on a limited basis. Yellowstone International Airport is the closest option for air travel. We have embraced ridesharing services as an alternative means of transportation - a responsible option for late-night outings and getting around town.
Bozeman Landmarks: Museum of the Rockies
One of the true gems of Montana's scientific and historical offerings, the Museum of the Rockies is a world-renowned destination for paleontologists and dinosaur diehards. While Montana's reputation as a resource to the study of dinosaur remains has put the museum on the map, its collections expand to exhibits on Native American cultures, Rocky Mountain regional history, and astrological studies.
Bozeman Landmarks: Montana State University
Known for its agriculture, engineering, and computer science acumen, Montana State University is a state university in Bozeman, Montana. Located south of downtown Bozeman, MSU's campus is as welcoming as it is beautiful. And if you're in town during football season, catching a Bobcat game is a good way to get a sense of our community spirit.
Bozeman Landmarks: Montana Grizzly Encounter
A donation-based rescue facility for North American grizzly bears, Montana Grizzly Encounter provides grizzlies who are not able to return to the wild a safe, humane environment. For visitors, it provides an up-close experience with grizzlies and opportunities to learn more about these iconic creatures within a few miles of downtown Bozeman.
Things to Do in Bozeman: Downtown Bozeman
Brimming with life and activity, downtown Bozeman has gotten several facelifts over the years, but many mainstays remain. You'll see the iconic Rocking R Bar, Hotel Baxter, and the Gallatin History Museum as well as modern and sleek storefronts with high-end offerings. Whether you're planning to shop, eat, play, or rest, downtown Bozeman is the place to do it all.
Things to Do in Bozeman: Bridger Bowl
The area's closest and most popular skiing and snowboarding destination, Bridger Bowl Ski Area is accessible via shuttle or a short drive from downtown Bozeman. Bridger Bowl offers 75 runs of varying degrees of difficulty and 8 chairlifts across 2,000 skiable acres.
Things to Do in Bozeman: Yellowstone National Park
Bozeman is the closest major community to Yellowstone National Park's northern border. From downtown Bozeman, guests to the park have two accessible routes: southwest to the park's West Yellowstone entrance near Big Sky, Montana, or southeast to Gardiner, Montana along US 89 and the park's original entrance, which is open year-round. Depending on traffic and weather conditions, guests can expect a 90-minute drive from Bozeman to Yellowstone National Park using either route.
Bozeman: What You Should Know
Like most smaller communities, Bozeman has its own quirks. Rain, sun, snow, or otherwise, we find every excuse we can to be inside - and that means we've got our four-legged adventure pals with us. Bozeman is very dog-friendly, with many businesses (yes, even bars and breweries) allowing animal companionship during business hours. We've got dog parks aplenty, and when you do need to leave your best friend behind for a few days, there are a lot of dog boarding options that take great care of your pets.
Bozeman also has its own style of driving. While the commute down 19th Street has gotten much longer as traffic has increased, we'd still prefer you to keep out of the passing lane unless you're coming up on a turn. And that cruise control function? We recommend using that on the interstate. Save some gas and pick a speed - after all, Montana is meant to be enjoyed.
We're a mountain, cowboy town, yes. But if you come to visit and want to invest in a pair of new boots and a cowboy hat, that's fine and dandy. Just wipe your feet and take off your hat when you step indoors. It's just the neighborly thing to do.
Bozeman's Most Underrated Restaurants
Best Breweries in Bozeman
Tips For Visiting Yellowstone National Park During Tourist Season