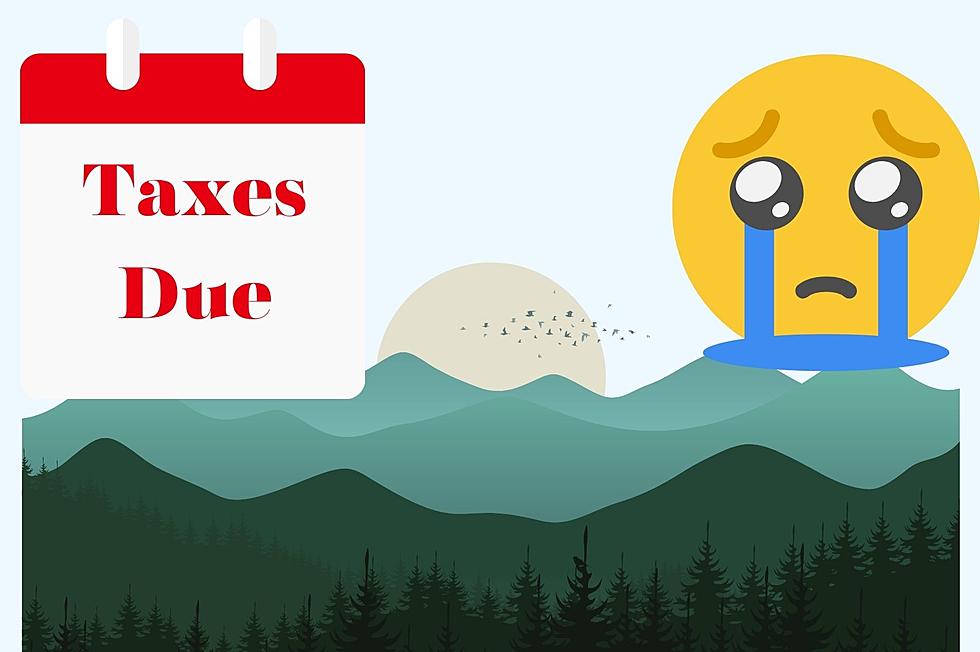 Own Property In Montana? Here Are Some Dates You Need To Know.
Credit: Canva
The flowers are blooming, the grass is green, the temperatures are warm and folks are planning out their summers and all of the fun things they're going to do.  Before you get too busy, there are a couple of dates that you need to know about here in Montana, especially if you're a property owner.
One of the downfalls of owning property is property taxes, however, it's a necessary evil, and you want to make sure that you're up to date and good to go as far as the State of Montana is concerned.
So if you do own Montana property we have an important date that you need to know about, so you might want to grab a pin and mark it down on your calendar.
May 31st. That's the date that your Montana property taxes need to be paid for the following:
2nd Half 2022 Real Estate Taxes
1st Half 2023 Mobile Home Taxes
So, if you do owe Montana State Property Taxes, you have multiple options when it comes to paying for them.
Of course, you can go all "Old School" and drop a payment in the mail. However, you need to make sure that it's postmarked by the 31st of May, anything after that will be subject to penalties and interest.
You may also pay in person at your local county courthouse, however, you'll want to make sure you are aware of the hours, as certain courthouse hours may vary.
Finally, you can pay online.  For more information about online payment or the factors that go into your assessment, you can always go to the Montana Department of Revenue website.
Check Out These 4 Amazing Bozeman Properties
Bozeman has its fair share of impressive homes. From rustic cabin to sleek modern, you are certainly likely to find something that suits your style. The question, of course, is can you afford it once you find it?
With the median single-family home price right around 865 thousand dollars, it might be hard to get into the home of your dreams.
However, for those of you with a big bank account, or if you just enjoy looking at top-end properties, we have 4 amazing homes for sale in the Bozeman area that you have to check out. From incredible views to amazing kitchens, check out these jaw-dropping homes.
These are the Top 8 Cheapest Towns To Live In, In Montana
Have you been contemplating moving to Montana? Maybe you already live here and the town has gotten so expensive you are having to relocate by no fault of your own. The good news, you can stay in Montana by moving to one of the cheapest towns in Montana.
15 Stunning Pictures Of The Perfect Montana Tiny Home For Rent
Travel season is just around the corner which means a few different things. Hotel prices skyrocket, availability is limited, and people are searching for the perfect little mountain getaway to be one with nature.
Hotels will most likely be around $200+ per night, and although hotels do offer more amenities including continental breakfast at most, they don't always offer that quiet, relaxing scenario you are hoping for.
"Located about 40 min south of Missoula in Stevensville MT. A newly finished tiny home with high-end finishings. Great location for access to tons of hiking, fly fishing, and other outdoor activities in the beautiful Bitterroot valley. Large shower with dual shower heads, stainless appliances, and plenty of room to cook, two large decks for outdoor lounging and grilling". -Airbnb (Greg)