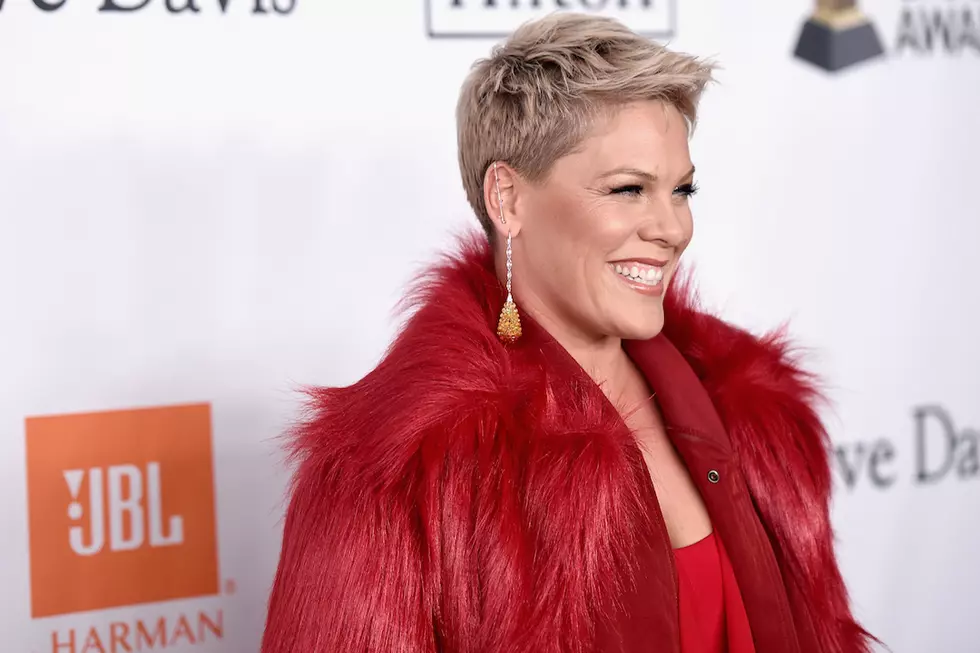 Pink Claps Back at Recording Academy President for Saying Women Need to 'Step Up'
Nicholas Hunt/Getty Images
Pink is the latest female artist to respond to the Recording Academy's apparent lack of respect towards women.
Sunday night (January 28) marked the 60th anniversary of the Grammy Awards, and although it's 2018 to many it felt like going back in a time machine. The majority of the night's winners were male (Alessia Cara was the only woman to win a solo award), and the most controversial win of the night was when Ed Sheeran won the award for Best Pop Solo Performance with a song about literally liking the way a girl you don't know looks physically, beating out four strong women, including Kesha's powerful song about overcoming abuse, "Praying," and Lady Gaga's emotional heartbreak ballad "Million Reasons." The internet was up in arms about that, and for good reason, but the problems with the Recording Academy's view towards women were apparent before the winners were revealed.
"It has to begin with… women who have the creativity in their hearts and souls, who want to be musicians, who want to be engineers, producers, and want to be part of the industry on the executive level… [They need] to step up because I think they would be welcome. I don't have personal experience of those kinds of brick walls that you face but I think it's upon us — us as an industry — to make the welcome mat very obvious, breeding opportunities for all people who want to be creative and paying it forward and creating that next generation of artists."
"Women in music don't need to 'step up' – women have been stepping since the beginning of time. Stepping up, and also stepping aside. Women OWNED music this year. They've been KILLING IT. And every year before this," she wrote.
"When we celebrate and honor the talent and accomplishments of women, and how much women STEP UP every year, against all odds, we show the next generation of women and girls and boys and men what it means to be equal, and what it looks like to be fair."