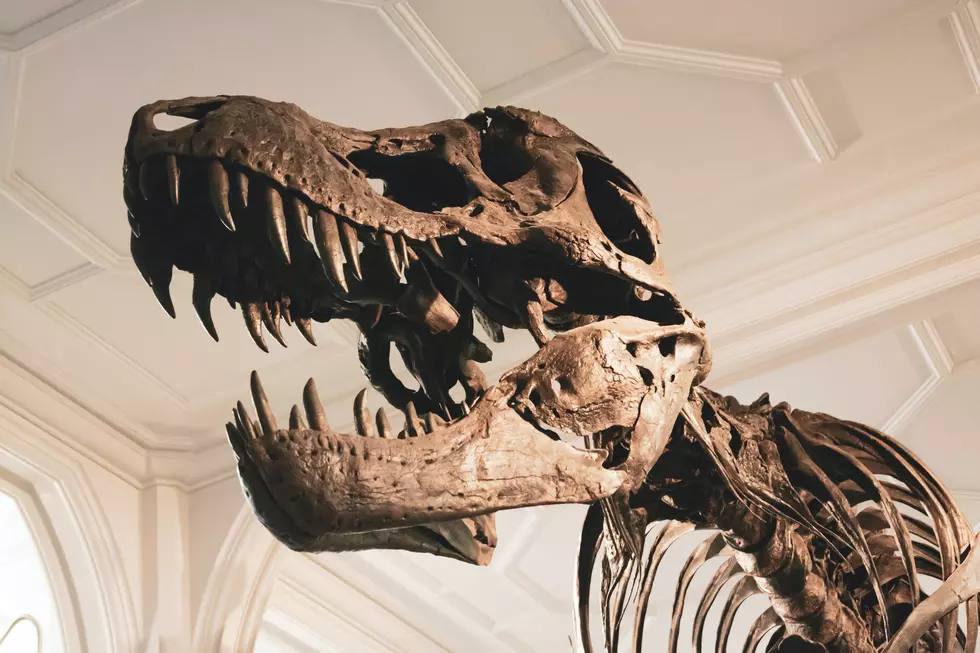 Real-Life Dinosaur Fossil From Montana Sold For Big Money
Photo by Jon Butterworth via Unsplash
Who wouldn't want to own a real piece of natural history? The only problem is that most of us don't have this type of money.
The Wall Street Journal published an article about a real-life dinosaur fossil excavated several years ago, right here in Montana, and recently sold at auction for big money. We aren't talking a few million dollars either—the fossil sold for $12.4 million. That's insane.
The dinosaur classification is a deinonychus antirrhopus, which refers to their claws. This dinosaur inspired the design of the velociraptors in the Jurassic Park films. The fossil's name was Hector, and many scientists believed that he shouldn't have been available at auction.
Because Hector's fossils were discovered on private land, the Montana Supreme Court ruled that they could be sold at auction. The court used the same argument a few years ago when a T. rex skeleton sold at auction for $31.8 million.
In Montana, we are fortunate to live somewhere rich with dinosaur fossils and the knowledge they provide. The Museum of the Rockies is a dream come true for people who love dinosaurs and their history. You can even see folks excavating and cleaning fossils in the laboratory at the museum.
I side with the scientists when it comes to fossils. Dinosaur fossils, especially skeletons mostly intact, should be preserved in a museum and shared with the world.
I hope the person who bought Hector appreciates the history of dinosaurs and doesn't use him as a talking point or to show off.
Do you think dinosaur fossils should be auctioned off or be in a museum? Vote below.
Six Museums To Check Out in Montana
Love history, art, or dinosaurs? Montana has museums statewide that are perfect for any interest. The next time you are traveling through the Big Sky State, you should check out one of these amazing museums.
Best Low-Key, Adult Bars in Bozeman
Want to get away from the big crowds and have a nice, relaxing drink? Here are the best spots in Bozeman.
The 11 Unwritten Rules of Bozeman
If you have lived in Bozeman for a while or are new to the area, this is a great guide on what to expect if you live here in Bozeman.