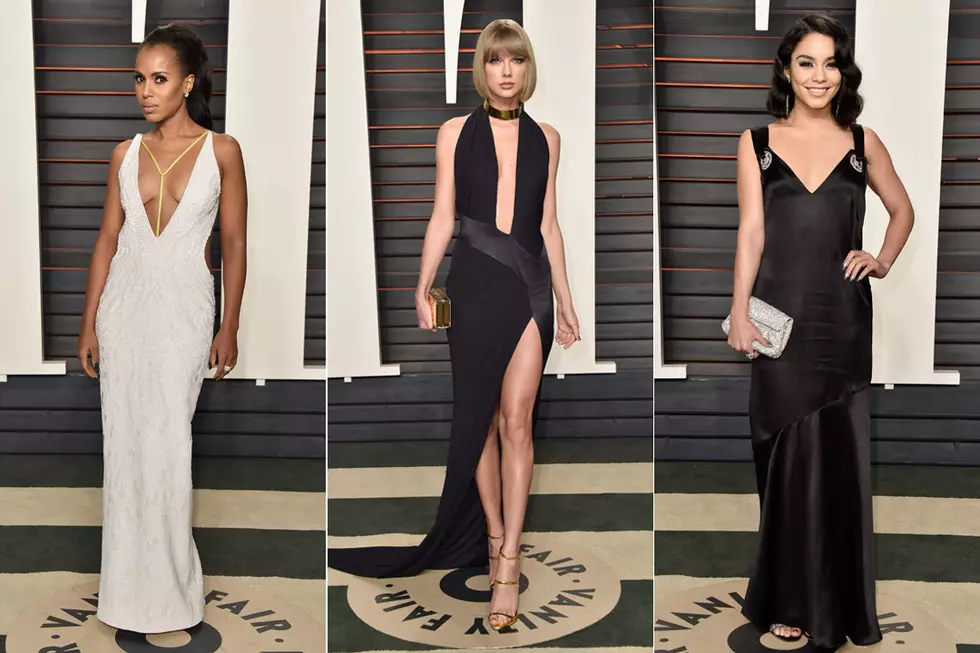 Scenes from the Red Carpet: Vanity Fair Oscars Party 2016
Pascal Le Segretain (3), Getty Images
The Oscars might have clocked in at a tedious three and a half hours on Sunday night, but that didn't mean the stars were ready to go home and hop in bed. Instead, many of them headed over to the Vanity Fair Oscars Party -- the hottest ticket in Hollywood.
And because it's such a high profile event, many celebrities made sure to change outfits and rock something completely new and unexpected on the Vanity Fair carpet.
While Best Actress winner Brie Larson wore royal blue to the awards show, she went for a soft pink gown for the soiree. Best Supporting Actress winner Alicia Vikander, on the other hand, went for a more comfortable and movable slim-fit black sequined gown; completely opposite from her beaded yellow ball Oscars gown. Chrissy Teigen and Anne Hathaway weren't shy to show off their pregnant bellies, and looked positively chic doing so. And then there was Taylor Swift and her squad, who, along with Tay, wore black — with the exception of Selena Gomez, who donned a silver floor-length gown.
Find out who attended the 2016 Vanity Fair Oscar Party by scrolling through the gallery above.