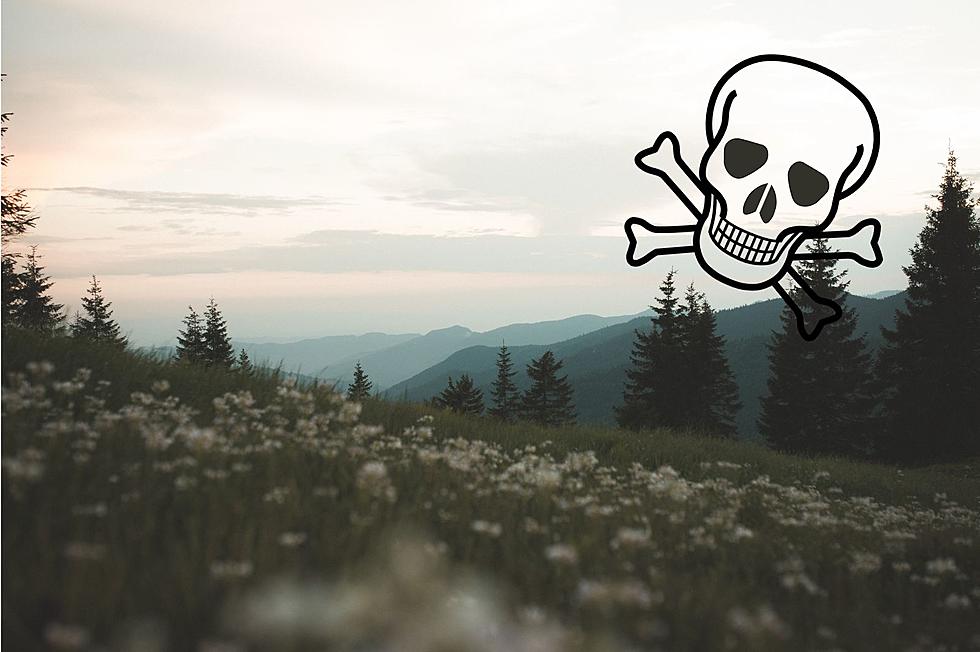 The Most Deadly Plant In North America Is Right Here In Montana
Canva
As you wander through the trails of Montana, it's important to know your plants. Some could become life saving, and some could be deadly with just a touch.
This poisonous plant, known as a Water Hemlock, sure does look pretty. It almost looks like the ever popular "babies breath" that is often used as a filler in floral arrangements. Do not be fooled, as Hemlock is poisonous in many different forms.
With Montana having so much land, it's not uncommon to come across different plants/flowers on every hike you take. My mom uses an app called Picture This to identify all sorts of different plants, leaves, and flowers. It tells about the plant including whether it is safe to touch or not.
The water hemlock isn't a huge overbearing plant that takes up half the yard. As you can see in the picture below, its rather small.
We have heard the saying, "stop and smell the flowers", and we should all enjoy that, but just keep in mind, those flowers you think are so pretty, could also be incredibly dangerous.
Considering the Water Hemlock is known as the most dangerous plant in North America, you will want to make sure you keep and eye out as you explore the outdoors. Having knowledge about your surroundings is a great way to keep you and your furbaby safe.
Clicking the link below will take you to 13 other dangerous plants found right here in Montana.
13 PLANTS THAT ARE CONSIDERED DANGEROUS IN MONTANA
Houseplants That Are Toxic to Cats
This list includes only some of the
houseplants
that are considered unsafe for cats; there are many more. However, these are some of the most common houseplants that pose a risk.
Examples of Pet Safe, Toxic, and Poisonous Plants
These are examples of plants that are pet safe, toxic, and poisonous if ingested. It is not a complete list of every safe and non-safe plant.