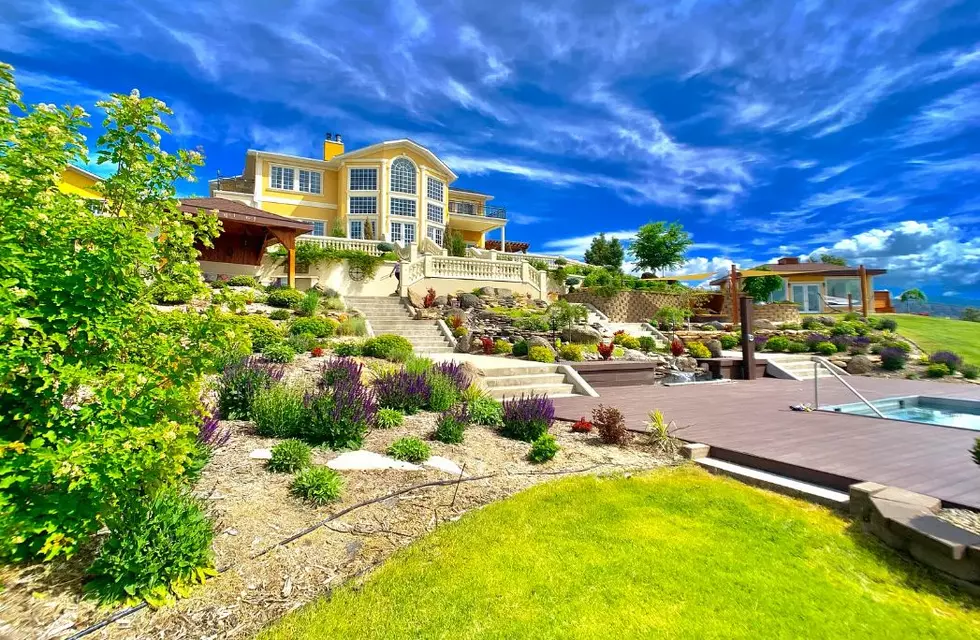 This Massive Mansion Seems Out Of Place in Montana
Patrick Pacheco/Buy Sell Montana via Zillow
Every once in a while, you come across a house that's so extravagant, it's almost hard to believe. This is one of those times.
In Montana, houses can range from decently priced to over the top, depending on the location, acreage, and square footage. Some houses on the market will have extremely limited buyers, depending on the location and price. That will be the case for this house. 
In Helena, a massive luxury mansion is for sale. The house is owned by two European actors and is a feast for the eyes. Asking price is a little under $5 million. Wondering what comes with this mansion? Well, a lot. 
First, the house is over 7,000 square feet and rests on 40 acres. It also comes with a 7-hole putting green, a pool, a hot tub, a steam sauna, a Finnish sauna, a fire pit, a tiki bar, a white sand lounge area, a Boccia court (whatever that is), and access to Hauser Lake. 
By the way, most of those amenities are outside. The inside of the house includes even more luxuries, like a theater room and a huge kitchen. I think the most surprising part of this house is that it only has a two-car garage. 
These houses are always a blast to look at because it's fun to see what people have built in Montana, so they have a home away from home, although there's not always a huge market for such houses. Nonetheless, Helena is a beautiful area, and this house will give you all the views. 
Although, with all the windows, you'll need to hire someone to clean them.
For more details, check out Zillow. 
Private Montana Island Listed For 72 Million Dollars
The largest private island west of the Mississippi River is located on Flathead Lake in Montana. The island which is well over 300 acres comes with two "villas" The main villa and the guest villa. The main villa is over 45 thousand square feet and has an underground shooting range.
15 Pictures of Spectacular Montana Ranch Listed For Sale
The Lucas Ranch is a fourth-generation cattle ranch in Montana that was just listed for sale for the first time in 133 years.
5 Of The Best Places For Fall Camping Near Bozeman
Looking for a great spot for fall camping near Bozeman? Here you go!