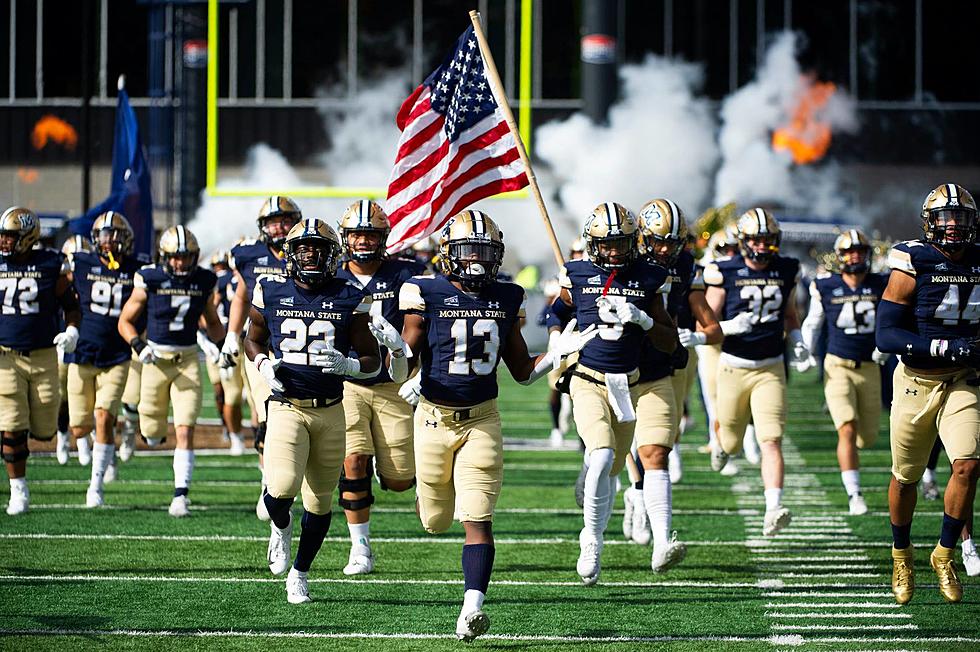 Top 3 Most Feasibly Priced Airbnb's For Brawl Of The Wild Weekend
facebook.com/montanastate
This is old news by now...but in case you are under a rock, this weekend is the Brawl Of The Wild which means that we are going to have an incredible amount of extra visitors in town. Not only for the game but for the chance of making an appearance in the background of the famous ESPN College Gameday Show.
Curious as to where all of these visitors will stay, I went to Airbnb to see what was still available and how much they were going for per night. I won't lie, I thought they would be way less reasonably priced, but, I was pleasantly surprised.
The first on the list is the lowest-priced Airbnb available. Hosted by Nina, The Treasure State Hostel is located right downtown, there is one dorm still available (Dorm A), it sleeps 4 and comes in at a crazy cheap price.
If you are looking for a place to lay your head after a long day at the game and hit the road the next morning, you can save hundreds by booking this Airbnb for only $38 dollars a night.
If you are looking for something modern in an area that is not right downtown, you can check out this super cute loft hosted by Stay Montana. It sleeps 4 guests, has a great kitchen to prepare any pregame or post-game snacks you desire, and has the feel of a home.
This modern loft is going for $178 a night...that's not a bad price at all if you are doing some "shopping around".
Last, but definitely not least, the 3rd most affordable Airbnb for Brawl Of The Wild Weekend is this private room hosted by Jason (a Superhost).
Maybe it's just you and the bestie or significant other and you are looking for the "hotel feel", you can get this one bedroom, with a private bathroom, for just under $200 a night.
Options are definitely limited with this popular weekend in Bozeman, and of course, there are other options, but to make it a bit easier for those of you still searching. Here are the three cheapest Airbnbs in the Bozeman area as of this morning.
GO CATS GO!
Beautiful Montana Cabin For Under $300k? Yep, But There's A Catch
This cute cabin set in the highly desired Hyalite Canyon is listed at $243,000 is a steal of a deal, BUT it does have some stipulations. This remote cabin is a Forest Service cabin and has apparently been standing strong since the early 1900s and is rumored to have been built as a retreat for nurses in 1911.
You will find that this cabin comes with power, phone service, gravity-fed spring water, AND a strongly built outhouse.
So what are the kickers? Unfortunately, Forest Service Residents CAN NOT be full-time. So what does that mean? Basically, you can live here part-time even though you would own the home. You can not make a profit off the house, either personally or commercially, so for the time you are not living there, you also can not rent it out and make some extra income off of it.
There is no financing available for this purchase, as the cabin doesn't qualify for it, you must be a cash buyer.
Lastly, you must be able to obtain an "FS Special Use Permit". This is required because, although you would own the cabin, you WOULD NOT own the land the cabin is on. The land will still belong to the USFS.
Private Montana Island Listed For 72 Million Dollars
The largest private island west of the Mississippi River is located on Flathead Lake in Montana. The island which is well over 300 acres comes with two "villas" The main villa and the guest villa. The main villa is over 45 thousand square feet and has an underground shooting range.