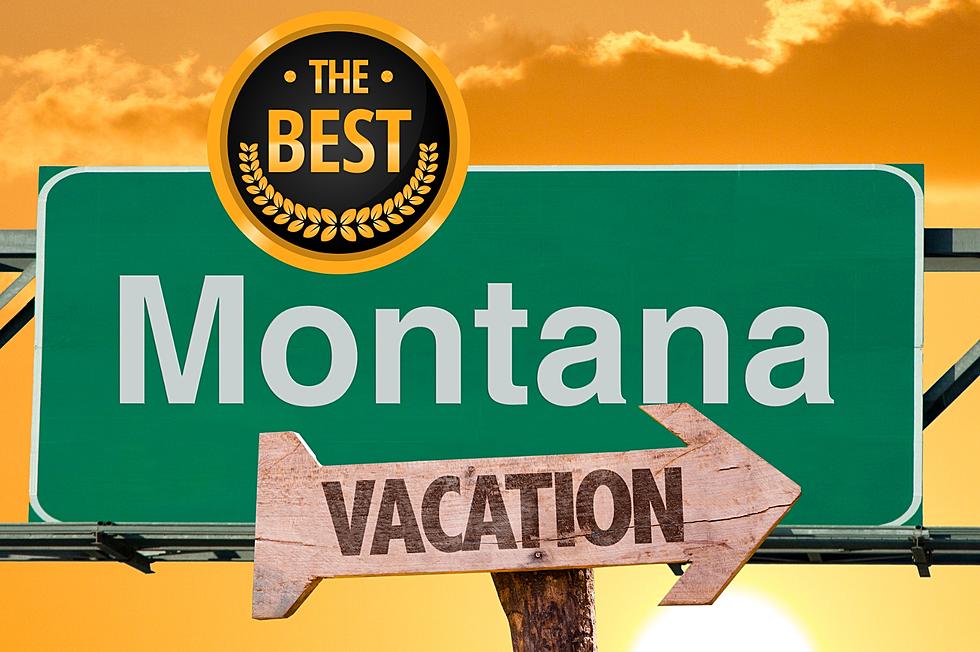 Best in Montana? Experts Claim These Are The Top 4 Vacation Spots
Canva Pro
Montana is a popular destination for summer vacations and each year, people from all over the world travel to Montana to witness its unparalleled beauty. With two National Parks and a plethora of State Parks, the Treasure State has a lot to offer depending on what you're looking for.
It goes without saying that Yellowstone National Park and Glacier National Park are the two most visited locations in Montana every year, but are they truly considered the state's best vacation spots? We'll discuss that shortly.
Travel gurus at Fodor's Travel put together a Montana Travel Guide, which includes some of the best vacation spots throughout the state, according to experts. Montana is the fourth largest state in America, so there's a lot to see. If you truly want to enjoy your vacation, it's important to pick a specific location to explore, otherwise, it's fairly easy to get overwhelmed with all of your options.
What Are The Best Vacation Destinations in Montana?
First, we're not sure what qualifications are required to be considered a "travel expert", but we're guessing it means someone that has the ability to travel frequently. With that being said, here are the top 4 vacation destinations in Montana.
Eastern Montana is full of wide open spaces, and there's a lot to explore.
Although largely devoid of the epic snow-covered peaks of the towering Rockies, the eastern two-thirds of Montana have an expansive beauty that seems to stretch endlessly beyond the horizon, beckoning you to bask in the isolated serenity of one of the least-populated places in the country—in a land of almost too much sky.
3. Helena, Bozeman, and Southwest Montana
Southwest Montana is one of the most beautiful parts of the state. You'll find an abundance of wildlife and there are plenty of mountains to explore.
Critters outnumber people in southwest Montana, which should come as no surprise when you consider that some counties have fewer than one person per square mile. The region's ranches are measured in the thousands of acres, though they are bordered by ranchettes of fewer than 20 acres around the towns of Bozeman and Red Lodge.
A trip to Glacier National Park should definitely be on your vacation bucket list. It is one of the most pristine and beautiful places not only in Montana, but the entire world. You can still see actual glaciers in the park, and wildlife including moose and grizzly bears roam freely. Make sure that you're bear-aware.
1. Missoula, Kalispell, and Northwest Montana
The northwestern region of Montana is the most mountainous part of the state and includes over 6 million acres of public land. It has been referred to as America's largest outdoor destination.
The region's rivers, streams, lakes, and mountains attract outdoor adventurers, but once here, they discover playhouses, art galleries, craft breweries, and summer festivals and rodeos.
It would take a lot of time to explore Montana in its entirety, so it's important to start small in order to enjoy your vacation.
50 Breathtaking Photos of Glacier National Park
Check out 50 beautiful photos of Montana's Glacier National Park!
25 Pictures of Montana's Most Beautiful Highway
Have you ever driven the most beautiful highway in Montana?
The Treasure State: 11 Fascinating Things You'll Find Hidden in Montana
Here are a few reasons why Montana is called the "Treasure State."