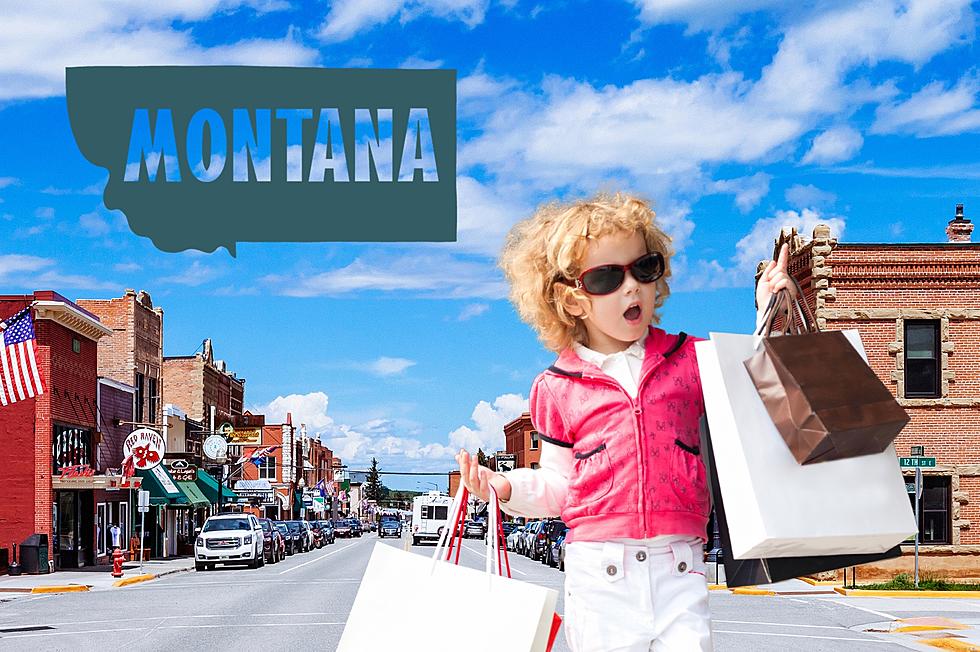 MT Town Named One Of America's Best For Main Street Shopping
Canva Pro
There are several charming small towns scattered all across Montana, and most of the time, you don't hear much about them. Some of them seem to be frozen in time and appear to be postcards from the past. Now, one small town in Montana has been thrust into the national spotlight.
Each year, millions of tourists visit Montana to experience what's known as the last best place. For many small towns throughout the state, the visitors provide an economic boost to their respective communities. If it wasn't for tourism, many small businesses in Montana would be forced to close down.
If you visit any of the towns that border Yellowstone National Park such as West Yellowstone or Gardiner, you'll see a lot of stores that sell souvenirs including t-shirts, hats, stickers, and more. When you visit a new place, exploring the area and checking out the local shops and stores is a must. You never know what you'll find in a small town.
One town in Montana was just named one of the best in America for Main Street shopping. Cheapism recently released a list of the best Main Street shopping districts in all 50 states. So, what town was named the best in Montana?
Best Main Street For Shopping in Montana
While major cities are filled with big box retailers and national chain stores, small towns include unique mom-and-pop stores that can't be found anywhere else.
Red Lodge, Montana was named the best Main Street shopping district in the state. Here's what the national publication said about Red Lodge.
On Red Lodge's Broadway Avenue, visitors follow in the footsteps of figures such as Calamity Jane, Wild Bill Hickok, and the Sundance Kid, who once robbed a bank there. Today, the downtown has the modern trappings of restaurants, hotels, shops, and galleries against the stunning backdrop of the Beartooth Mountains.
Red Lodge isn't the only small town in Montana worth visiting, though. The state is full of great little towns that are special in their own way.