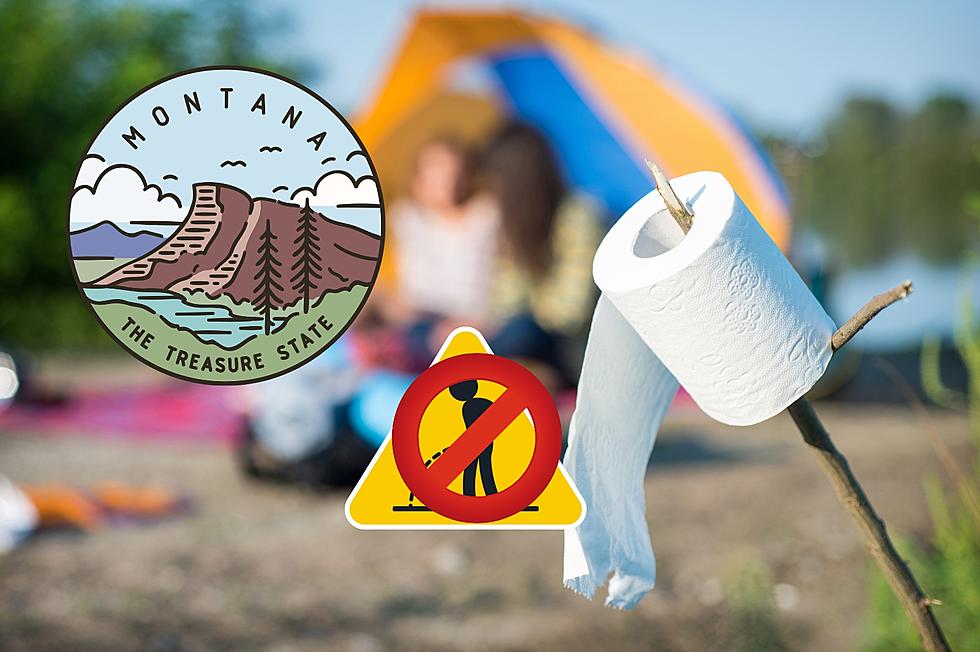 Is It Legal To Relieve Yourself Outdoors in Montana?
Canva Pro
You've most likely heard the saying "When you gotta go, you gotta go", but there isn't always a public restroom nearby when you're outdoors in Montana. If you find yourself in a situation where you just can't hold it in, you might not have any other option than to find some cover and relieve yourself.
Montana is full of great places for hiking, hunting, and fishing, and many of the most popular spots for those things are deep in the wilderness. Most trailheads have a public restroom, but once you hit the trail, your options are limited.
Public Urination and Defecation Laws in Montana
In Montana, it isn't considered illegal to relieve yourself in public as long as you're not within city limits, but there are a couple of important things to know before you go. First, you don't want to trespass on private property or invade someone's personal space. If you expose yourself with the intention to harass another person or for sexual gratification, you could get charged with indecent exposure. Indecent exposure is a serious offense in Montana and is classified as a sex crime.
If you do have to relieve yourself outdoors in Montana, make sure you find a place that is not visible to others. It's also important to bring along a shovel so that you can bury your waste. There's nothing worse than encountering someone else's makeshift bathroom along the trails.
Here are a few tips from the Bureau of Land Management about the proper disposal of human waste.
Know Before You Go: For many recreational activities, visitors can bury human waste in a 6- to 8-inch cat hole, but some locations may require special equipment or different methods to properly dispose of human waste. Know before you go by researching the area and visiting our website for details about the recreation site.
Be Prepared: Before heading out, determine how you will properly dispose of your waste during or after your trip. Be prepared by bringing the proper equipment, toilet paper, and a Waste Alleviation and Gelling (WAG) bag if you are visiting a location that requires you to pack out your waste like desert and alpine areas.
Go Before You Go: Go to the bathroom before you head out on your adventure. Some recreation areas may have toilets or outhouses available that you can use before you start a recreational activity. Please respect these restroom facilities and help them stay open for public use. Visitors are reminded to never put trash into the toilets, as this can cause significant damage to the restroom and make it difficult to empty the septic tank.
We all need to be respectful and considerate of others when sharing our public lands. Always pack out what you pack in, and be prepared for your outdoor adventures.
Beware! 10 of the Most Deadly Animals Found in Montana
Montana is full of wild animals, and many of them can be deadly. Here are some of the deadliest animals that are native to Montana.
8 Fantastic & Fun End of Summer Activities To Enjoy in Montana
Want to enjoy the nice weather in Montana before winter arrives? Here are a few fun ideas!
10 Fascinating Answers to Questions About Montana on Google
Here's a list of the most frequently asked questions about Montana on Google.