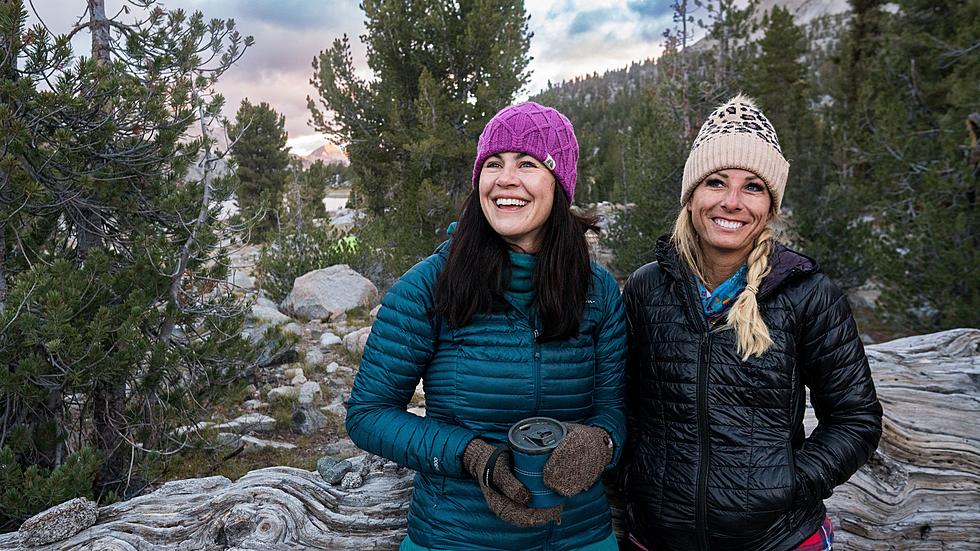 8 Fantastic Women's Groups In Montana To Enjoy The Outdoors
Photo by Joshua Gresham on Unsplash
Local women or newbie ladies, there's a ton of wonderful groups you can join to share your love of the outdoors. Montana has so much to offer everyone, but sometimes you just want to hang with the girls. No problem. Your passion is shared by thousands, so let's explore some of the best groups for women.
WOMEN WHO EXPLORE: MONTANA - This is a private group on Facebook so you'll have to request to join and answer a few simple questions. I love the vibe of this community because it really covers all the bases. When you're looking for new friends to hang out with in the outdoors, this is what they're all about. "Let's get together, teach, learn, play and make some friends. No pressure, just fun."
WOMEN WHO HIKE MONTANA - Another private Facebook group that you'll have to request to join, but if you're already into hiking and are looking for other experienced women - this is the group. "Empowering Women Through Hiking & Adventure Culture." Obviously, this is a forum focused on hiking and not much else - handy when you're solely interested in hiking too.
MONTANA DIRT GIRLS - This active group is based out of Missoula, Montana. Although they DO have a website, their Facebook page is more helpful and up to date. This group of women, "The Dirt Girls" meet each Tuesday to hike or mountain bike. Sometimes they'll hold a BBQ or picnic afterwards. This might be perfect if you're really looking to meet other active women, not just discuss the outdoors online.
BECOMING AN OUTDOORS WOMAN - This is a program put together by Montana Fish, Wildlife & Parks. They offer lots of different workshops for women who are beginners in the outdoors. "(BOW) introduces women to different outdoor skills such as fishing, hunting, shooting, archery, orienteering, camp cooking, kayaking, and much more. BOW provides participants with information, encouragement, and hands-on instruction."
HIKE WILD MONTANA - This particular group is super helpful to learn about public trails all over Montana, but it's not women specific so I'm kind of cheating. You'll find the group on Facebook. Not only are trail tips and hiking info shared amongst thousands of members, the group hosts things like photography clinics, hikes across the state, and trail work parties.
BOZEMAN WOMEN'S ACTIVITIES GROUPS (BWAGs) - This group has been evolving in the Bozeman area since 1969. When you're really looking to get involved with others, this group is a good choice. The website link above and the BWAGs Facebook group page will get you all the info you need. "Outdoor activities are now the most popular: hiking, skiing, snowshoeing, biking, kayaking and stitching. Currently, over 200 women participate in BWAG activities."
GALLATIN VALLEY NEWCOMER'S CLUB - This hands-on group based in the Bozeman area is not just for newcomers, but it makes for a cool name. If you're a little older and looking to do light activities with other women, AND give back to the community through philanthropy - this group might be perfect. "Our Interest Groups are a great chance to visit others with similar hobbies to get involved in doing the activities you love most." Club themes include: art, Bridge, line dancing, cross country skiing, and tons more.
Hot Air Balloon Rides in Montana: What to Expect [PHOTOS]
A step by step guide of what to expect during your hot air balloon ride in Montana, including costs, locations, how long you fly, where you take off, and where you land. We've got all the info right here, so you can have more fun. If you thought Montana was pretty on the ground...
Gallery Credit: mwolfe
Top 5 RV Parks in Montana
When you need more than just a campground, you might need an RV park! Especially if you like to travel the country in a proper Recreational Vehicle, you need to know where to find good places to park for a few days. Montana is home to some very fine RV parks. Here are some of the best that Montana has to offer when you're on the road.
Gallery Credit: mwolfe
The 10 Startling Worst Cities To Be A Woman In Montana
According to Zappia the following 10 cities are the worst to live in as a woman in Montana
Gallery Credit: Nick Northern