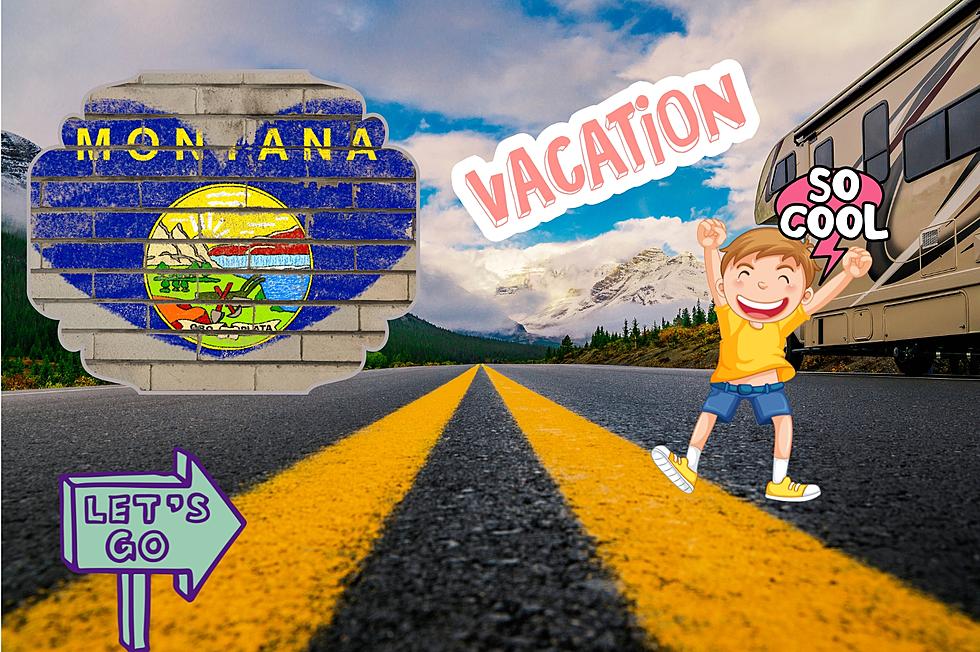 Unique MT Attraction Named One of the Coolest in America
GettyImages-478514088 / Canva Pro
Montana is full of beautiful scenery and great places to visit while on vacation. Some places are well known, while others are off the beaten path. Did you know that Montana is home to one of the coolest hidden wonders in America?
That's right! The FW just released a list of great places for offbeat adventures in every state, and the destination picked for Montana definitely doesn't get the attention it deserves.
Summer is almost here, and it's a good time to start planning all of your upcoming adventures. If you're new to Montana, you may want to get out and explore your surroundings. There are several interesting and unique things to check out in the state.
What is the Coolest Hidden Wonder in Montana?
Places like Glacier National Park and Yellowstone National Park are two of the main reasons people visit Montana each year, but if you want to experience the weird lesser-known attractions, you have to look a little harder. Places like Medicine Rocks State and the Garden of 1,000 Buddhas may not be on your radar, but they are definitely worth checking out.
What is Medicine Rocks State Park?
Medicine Rocks State Park near Ekalaka, MT was named the coolest hidden wonder in Montana. It's full of incredible sandstone formations that look a lot like Swiss cheese. Visitors can enjoy hiking, biking, wildlife viewing, picnicking, and camping. Bring your camera! Medicine Rocks State Park is unlike anything you've ever seen and is full of wildlife. The park is open year-round. For more information, click here.
Offbeat adventures: Travel to the coolest hidden wonders in every U.S. state
Fuel your offbeat travel dreams.
Stacker
found the coolest hidden wonders in all 50 U.S. states (plus D.C.) using data from
Atlas Obscura
.
[WARNING: Under no circumstances should you enter private or abandoned property. By doing so you risk bodily harm and/or prosecution for trespassing.]
The Treasure State: 11 Fascinating Things You'll Find Hidden in Montana
Here are a few reasons why Montana is called the "Treasure State."
7 Great Montana Destinations to Visit in 2023
Want to experience all of the beauty that Montana has to offer? Check out these must-see vacation destinations.