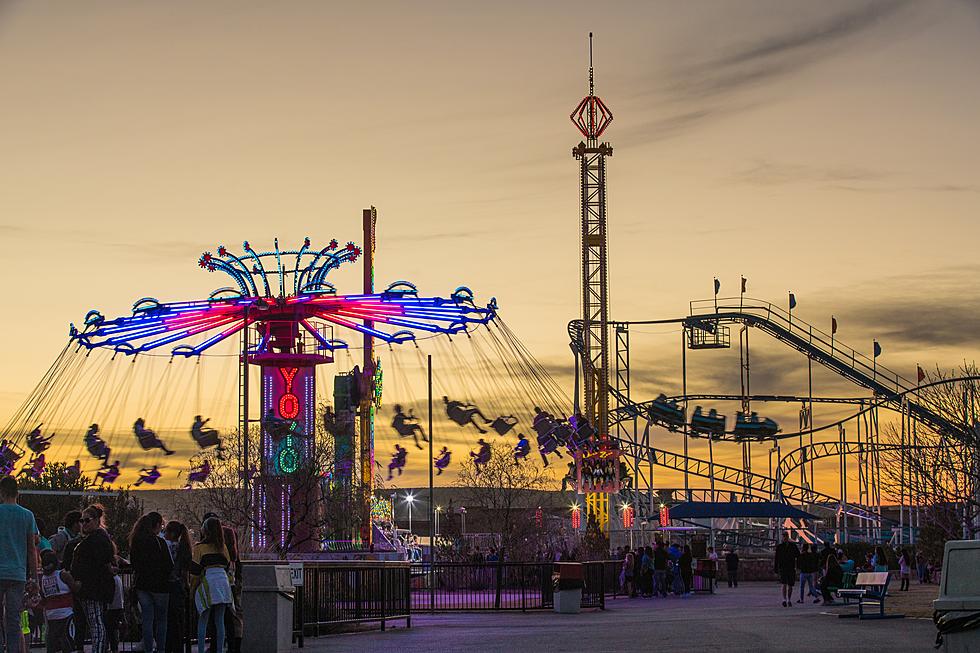 Did You Know Montana Had A Full Blown Amusement Park?
Photo by Daniel Lloyd via Unsplash
Could you imagine if this place was still open and operating to the public? Locals would probably be over the moon.
When people think of amusement parks, their minds think of Disneyland or Universal Studios. You know, places with roller coasters, fun attractions, and nonstop entertainment for the whole family. Amusement parks are fun places to let your kids blow off steam and enjoy themselves.
The only problem is Montana sadly doesn't have any amusement parks currently. What if I told you Montana did have an amusement park that operated for nearly 80 years? That's right, Montana did have an amusement park, and here's what we know.
At the turn of the 20th century, Copper King William Clark wanted to provide entertainment and fun for all the hardworking people that worked in his mines.
Clark established Columbia Gardens in Butte, and it was quite a sight. Columbia Gardens was set on 68 acres and consisted of a wooden roller coaster, a carousel, an airplane ride, and a massive playground for children. Columbia Gardens had a venue for big bands, picnic tables for family gatherings, and even was at one time a host for a minor league baseball team, the Butte Miners.
So what happened to this incredible amusement park? In 1973, the Anaconda Copper Company didn't have the funds to sustain Columbia Gardens and announced the park would shut down at the end of that year. Then in November of 1973, a fire ended up burning most of the park down, and many locals believe Anaconda Copper was behind it.
Even though we are fifty years past Columbia Gardens shutting down, could you imagine, with all the tourism that comes into Montana, how popular a place like that would be for locals and tourists? The closest amusement parks to Montana are Lagoon in Utah and Silverwood in Idaho.
The closest thing Montana has to an amusement park is Big Sky Waterpark in Columbia Falls. I hope many Montanans were able to enjoy Columba Gardens while it lasted.
For more details, check out Columbia Gardens.
Five Awesome Vacation Destinations Just Outside of Montana
Want to plan a vacation but don't have the funds to travel anywhere fancy? There are several spots right outside of Montana that can help you enjoy a wonderful vacation, and have a memorable experience.
The 13 Best Celebrity Sightings in Montana During 2022
Many folks love coming to Montana to unwind and enjoy themselves, and celebrities are no different. Here are the best celebrity sightings of 2022.
Tourists Can't Pronounce These Five Montana Towns
Montana is a place that is filled with towns and cities with rich histories. The issue that some folks have is that these towns might seem tough to pronounce. Easy for locals, not for tourists.