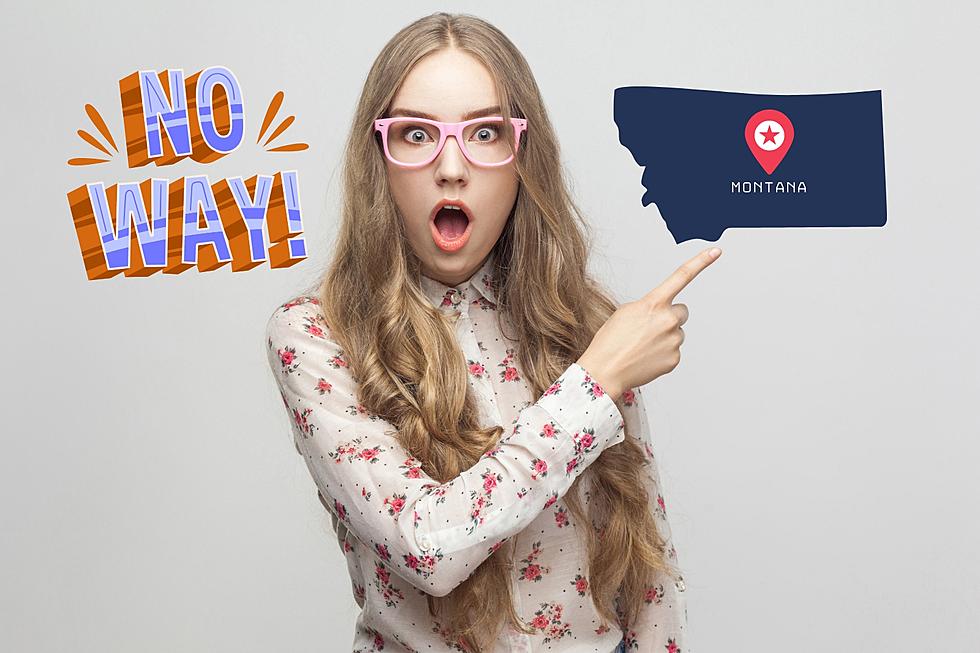 Popular Ice Cream Company Has Surprising Location in Montana
Canva Pro
Out of all the places to have this kind of shop, I would have never guessed the location to end up here.
Montana isn't a stranger to massive companies opening shop here. Around Montana, you will find huge companies opening brick-and-mortar locations in several cities. Here in Bozeman, clothing companies like Lululemon, Athleta, and outdoor websites like Backcountry with stores that folks can check out daily.
Even in the small town of Dillon, there is a Patagonia Outlet store. It's one of a handful of Patagonia Outlet stores in the United States.
That's why when I went through West Yellowstone last week, I had to do a double-take to ensure I saw was real.
Worldwide ice cream company Haagen Dazs has a small shop right in the heart of West Yellowstone.
Haagen Dazs has been selling ice cream since the 1960s and has grown to be one of the biggest ice cream companies in the world. You can find their ice cream for sale in most grocery stores anywhere you go.
It looks like Haagen Dazs took over the old Dairy Queen location in West Yellowstone and that's a smart move by them. West Yellowstone sees millions of visitors yearly and their spot is in the heart of several large hotels.
After a long day of hiking or exploring Yellowstone National Park, who wouldn't want a tasty cold treat from an ice cream brand tourists love? Plus, this is the only Haagen Dazs location in Montana and the next closest is in Jackson Hole.
You don't have to travel to West Yellowstone for delicious ice cream. Montana has several local ice cream shops that easily rival Haagen Dazs and have flavors you can't get anywhere else.
Who's in the mood for a scoop of ice cream?
For more details, check out Haagen Dazs.
Love Ice Cream? These Are Montana's Best Ice Cream Shops
Craving a sweet frozen treat to cool off this summer? Here are a few of Montana's best ice cream shops.
15 Amazing Candy Stores You Need to Know About in Montana
Looking for a place to satisfy your sweet tooth? Check out theses awesome candy stores in Montana
16 Unique and Iconic Business Signs You'll See in Bozeman
A sign can catch someone's eye if they are walking or driving around and help steer them to go into your place of business and spend money. Downtown Bozeman has some iconic signs that are not only eye-catching but gorgeous. Here are the best signs.