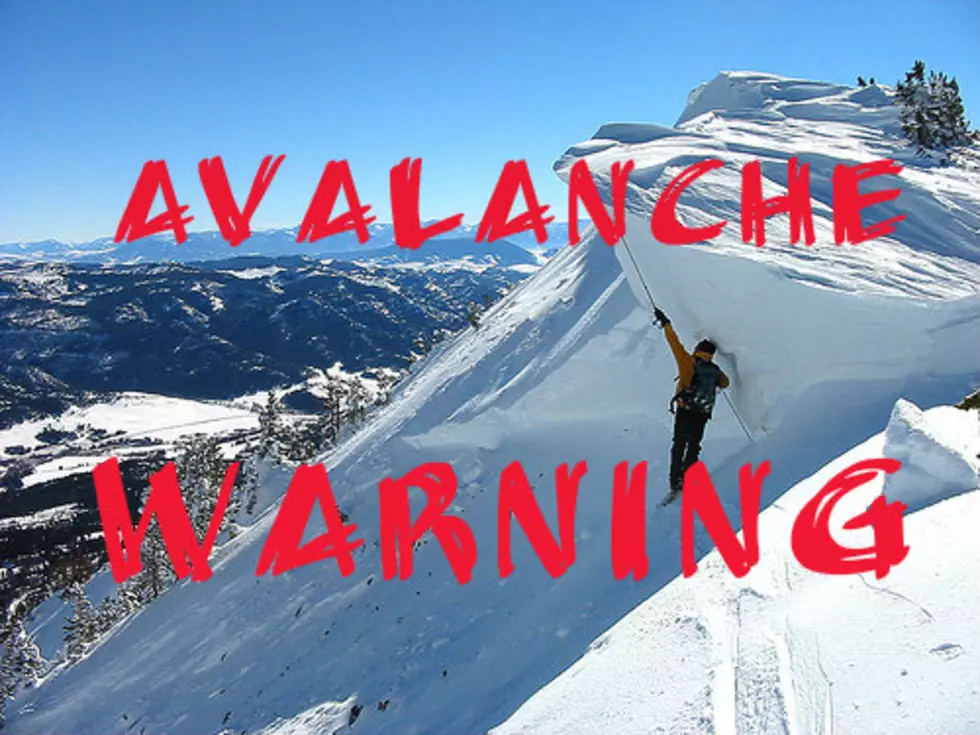 March 15th Avalanche Warning Issued For Southern Gallatin And Madison Ranges
Avalanche Warning
Avalanche danger is high in several locations of southwest Montana. Specifically the southern Gallatin and Madison ranges, and areas near Island Park. Continuous, heavy snow has increased the danger.
The following information from the Gallatin National Forest Avalanche Center DOES NOT includes areas within operating ski areas. This avalanche warning and details will be updated on March 16th at 6am. According to the GNFAC:
WHAT: The Gallatin National Forest Avalanche Center is issuing a backcountry avalanche warning.
WHERE: Southern Gallatin and Southern Madison Ranges, the Lionhead area near West Yellowstone, the Centennial Mountains outside Island Park, and the mountains around Cooke City.
A powerful storm has already dropped over a foot of dense snow with much more falling today.
WIND: Very strong winds and heavy snowfall are creating very dangerous avalanche conditions.
Around Big Sky, Hyalite and the Bridger Range, a trace to 2" fell - much less than the southern mountains. HOWEVER, very gusty winds are an issue almost everywhere.
Today is a day to be extremely cautious. Staying off steep slopes is obvious, yet staying clear of runout zones is less so, especially with poor visibility.
The avalanche danger is rated 

HIGH

 on all slopes. Avalanches are likely.
The Gallatin National Forest Avalanche Center hosts many events and backcountry safety clinics/classes. Many are free, and some are women specific. Some classes are indoors and others are in the field. Check the GNFAC Event Calendar here...
A great way to support the GNFAC and the excellent work they do, is to join the Friends of the Gallatin National Forest Avalanche Center. Find them on Facebook here. They host fundraising events throughout the year to support the avalanche center.
5 Excellent Hacks For Recycling In Montana
This guide will help your Montana recycling efforts go the furthest. Learn what to recycle and what NOT to recycle, and alternative ways to recycle items that you're not supposed to put in the bins. (We screw this up a lot.)