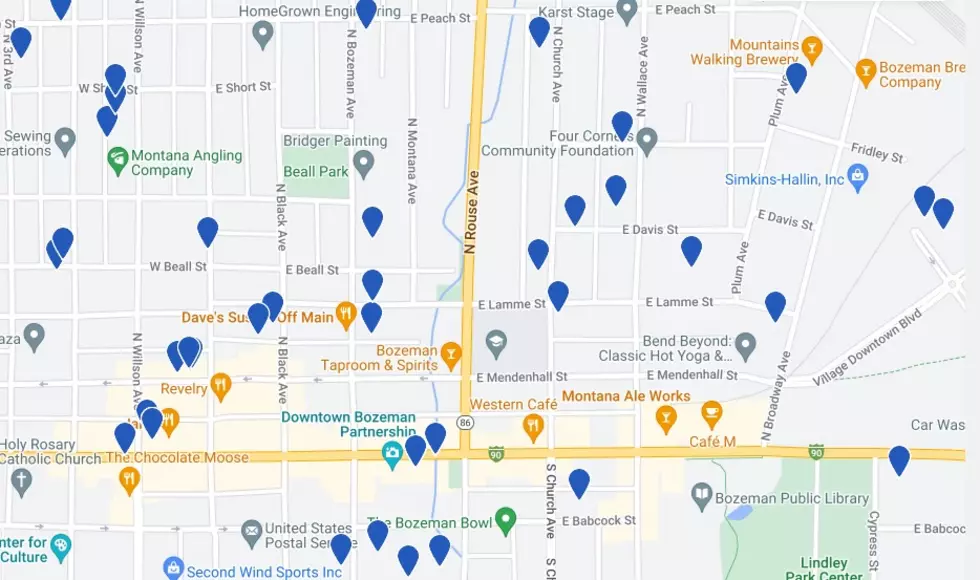 How Many VRBOs and Airbnb Rentals Does Bozeman Have?
map of Bozeman VRBOs
Quite a few. We hear a lot about "Residential Mixed Use" in Bozeman. Just remember that's the widest door for short term rentals. It's not the only one, but it's become our buzz phrase.
There are three types of short term rentals by the City of Bozeman's definition, and all 3 are allowed in our Residential Mixed Use zones.
REMU zones are not the only Bozeman zones that allow all three types of short term rentals, but we hear so much about REMU these days we wanted to bring it up. See the COB short term rental map below for a better understanding of what is allowed and where.
It's a little more difficult to get an exact number of short term rentals that are registered and currently being used as such. The answer is "more than 300". How's that for exact. We arrived at this number very unscientifically: using VRBO's website and available rentals.
When you zoom in on the Bozeman city limits as best you can, approximately 200 possibilities populate. When you zoom out a touch more (to account for appropriate mapping), well over 300 available rentals populate the map.
What process do owners go through to become a short term rental in Bozeman? There's an STR Portal that answers a lot of questions for home owners and neighbors alike. FYI - STR licenses only last a year and need to be renewed annually.
SEE THE CITY OF BOZEMAN STR ZONING MAP HERE
Do you suspect that a property near you is being used as an STR but is not listed on traditional rental sites? We came up with an interesting solution that goes through the proper channels. You can file a complaint or comment with the City of Bozeman for any street address in town. Search for the street name here. All street addresses should pop up. Find the right one and submit your comment.
Six Things You Will Find In Every Gallatin Valley Home
Every place has its quirks - what are Bozeman's? These six things are surefire giveaways that you live, work, and play in the Gallatin Valley.