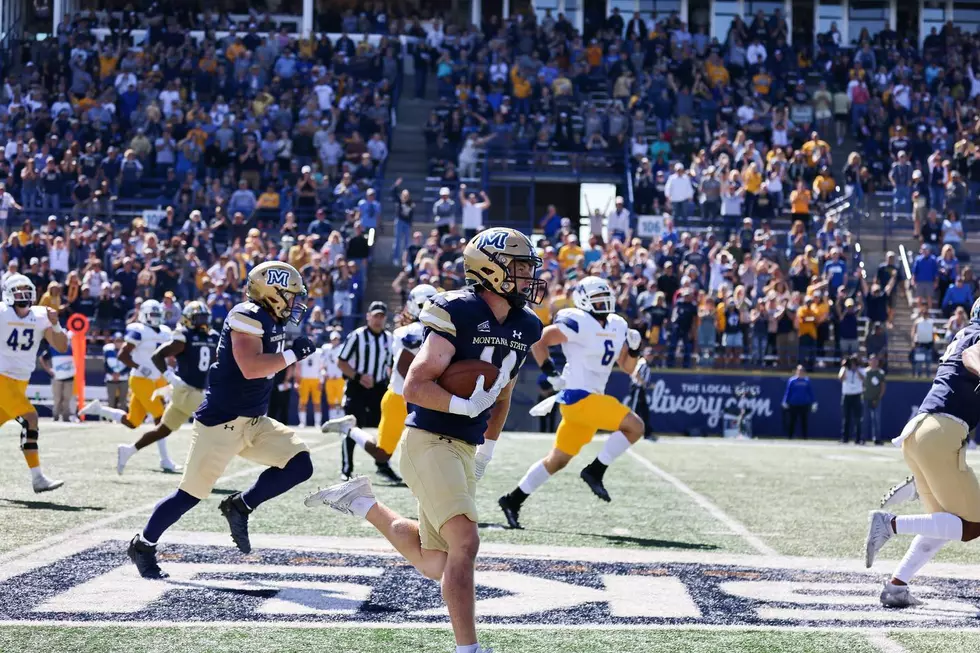 Out Of Nowhere! MSU Football Player Will Transfer To New School
Montana State Football via Facebook
This news puts a damper on a stellar 2023 season for the Montana State Bobcats, and we have several questions. 
Montana State football had a stellar 2023 season that sadly ended in the FCS Semifinals. The Bobcats had a fantastic defense, but the real star was the offense. Both quarterbacks, Tommy Mellott and Sean Chambers led the Bobcats to one of the best offenses in the country, and this was all without having their star running back, Isiah Infanse, the whole year due to injury. Well, we have some sad news to report. 
406 MT Sports reports that running back Isiah Ifanse will enter the transfer portal and play for another school in his final year of eligibility. There is no word yet on where he will be transferring but we can imagine his services will attract many high-profile colleges. 
This news seems surprising after a whole year of being injured and not playing. Isiah has been a crucial part of the Montana State offense since his freshman year in 2018. He has been a steady workhorse and a beloved player among fans. 
Isiah missed the entire 2022 regular season due to knee surgeries but came back during the playoffs and made quite an impression. Isiah Ifanse leaves Montana as the single-season record holder for rushing yards, a record he broke in 2021. Then in the playoff game versus William & Mary, he broke the Montana State record for career rushing yards. 
We are all sad to see an immensely talented player like Isiah leave Montana State, but we want to wish him the best of luck and can't wait to see where his career takes him. We wouldn't be surprised if you see him playing one day on Sundays in the NFL 
For more details, check out 406 MT Sports. 
9 Professional Athletes and Coaches That Hang Out in Montana
Who wouldn't want a little slice of heaven?
Montana State University Football Homecoming 2022
Montana State Bobcats celebrate Homecoming 2022 with a win against Idaho State. Check out the highlights, the spirit quad, Champ, and the rest of the crew. GO CATS!
Every Montana Restaurant That Has Been Featured on Food Network
It's always awesome to see something from your hometown or state on TV. When Food Network comes to town, Montanans are ready. These restaurants have been featured.