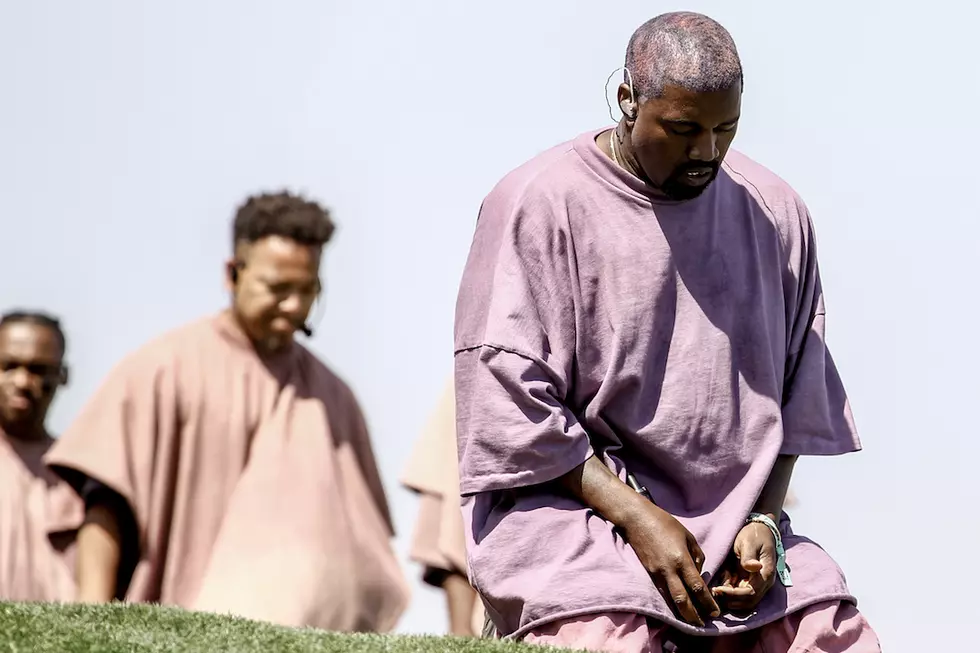 Kanye West Is Done With Secular Music, Will Only Make Gospel: Report
Rich Fury, Getty Images
It looks like Kanye West has truly been reborn, spiritually and musically, and the worldly Yeezy as we know him may be no more.
Kanye's new album Jesus Is King is set to drop on Sunday (Sept. 29), but a select few have already been privy to the project. We've learned from those who've heard the LP that Kanye reunites the Clipse on the album's final song. New reports have Kanye stating that he is done with secular music and will be operating as a gospel artist from now on.
Chicago music industry insider Andrew Barber, creator of FakeShoreDrive.com and Valee's manager, was one of the people who heard the new album in its entirety and relayed West's message on Twitter.
"Kanye also announced that he is no longer making secular music," Barber tweeted on Sunday. "Only Gospel from here on out."
This shouldn't come as a huge surprise as Kanye has had a history with religion that has only ramped up in recent years. In 2016, he referred to The Life of Pablo as a gospel album. Since the beginning of this year, Kanye has been going extra hard for the Lord, with his church-like Sunday Service sessions that he's taken on the road. Kanye's wife Kim Kardashian recently revealed the origins of the sessions as Kanye's way to heal himself after finding religion.
"Kanye started this, I think, just to heal himself," Kim revealed on The View. "It was a real personal thing, and it was just friends and family, and he has had an amazing evolution of being born again and being saved by Christ."
Despite not dropping on its first announced release date of Sept. 27, Kanye's religious themed Jesus Is King album has a huge rollout planned which includes an accompanying film. The film will debut only in IMAX theaters starting on Oct. 25, and will "bring Kanye West's famed Sunday Service to life in the Roden Crater, visionary artist James Turrell's never-before-seen installation in Arizona's Painted Desert."
West shared a preview of the film during his Jesus Is King: A Kanye West Experience event in Detroit at the Fox Theater on Friday.
See the 25 Longest-Charting Hip-Hop Albums in Billboard 200 History