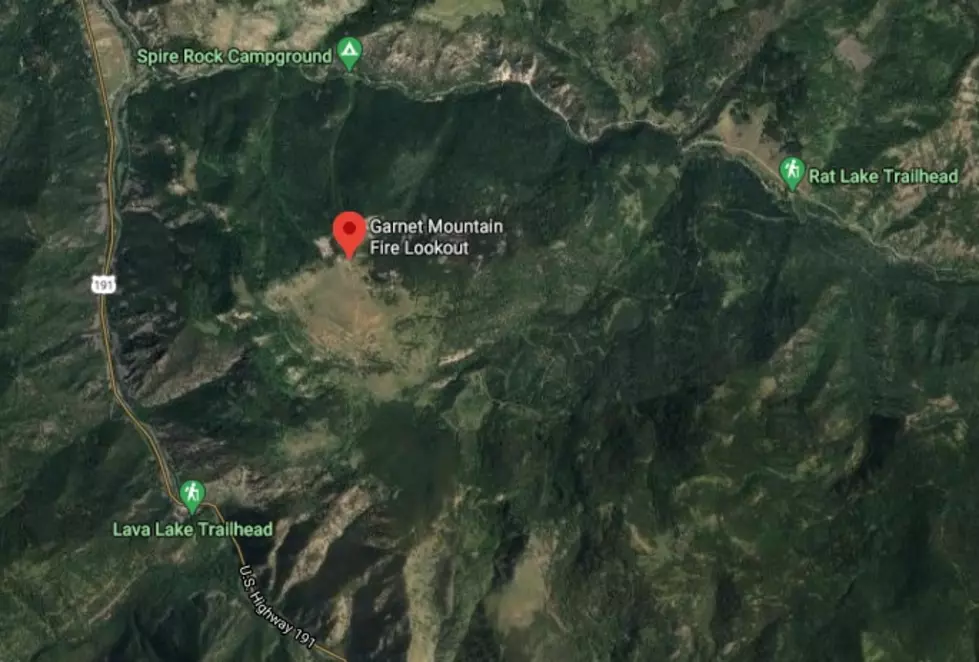 Montana Has a Ton of Fire Lookout Towers You Can Rent
Google Maps
Already making plans for the summer? Check out one of Montana's Fire lookout towers that you can actually rent. Most of us are familiar with Garnet Mountain, but there are MANY others.
Several states offer lookouts for rent but it seems that Montana has the most. (I'll list them all below.) BTW, where the heck is Sex Peak? I've never even heard of it...
If you're interested in renting one, you need to generally plan way ahead. Reservations must be made through the Recreation.gov website. Also, most lookouts are obviously remote and high on a mountain. They take a LOT of energy to get to, most of which will be on foot...packing in most of your supplies.
In other words, renting a fire lookout ain't a day at the beach. But they're AWESOME. Here's a list of Montana's fire lookouts according to the Forest Fire Lookout Association:
BIG CREEK BALDY
COUGAR PEAK
DIAMOND BUTTE
DOUBLE ARROW
GARNET MOUNTAIN
GARVER MOUNTAIN
GEM PEAK
GIRD POINT
HORNET LOOKOUT
MCCART
MCGUIRE MOUNTAIN
MEDICINE POINT
​MINTON PEAK
MISSION
MONUMENT PEAK
MT. WAM
SEX PEAK
THOMPSON PEAK
UP UP
WEBB MOUNTAIN
​WERNER PEAK
WEST FORK BUTTE
YAAK MOUNTAIN
There are also normal cabins, campgrounds and pavilions that you can rent, of course. Most are much easier to get to and some are available year round. When you check availability, you can filter what kind of accommodation you're looking for.
Oregon, Washington, Wyoming, Colorado, California and Idaho also have pretty cool offerings along these fire lookout lines. (You'll be able to see options for those states at Recreation.gov too.)
If you're planning an epic road trip, that site also has tickets, passes, permits and information about tours.
LOOK: Famous Historic Homes in Every State