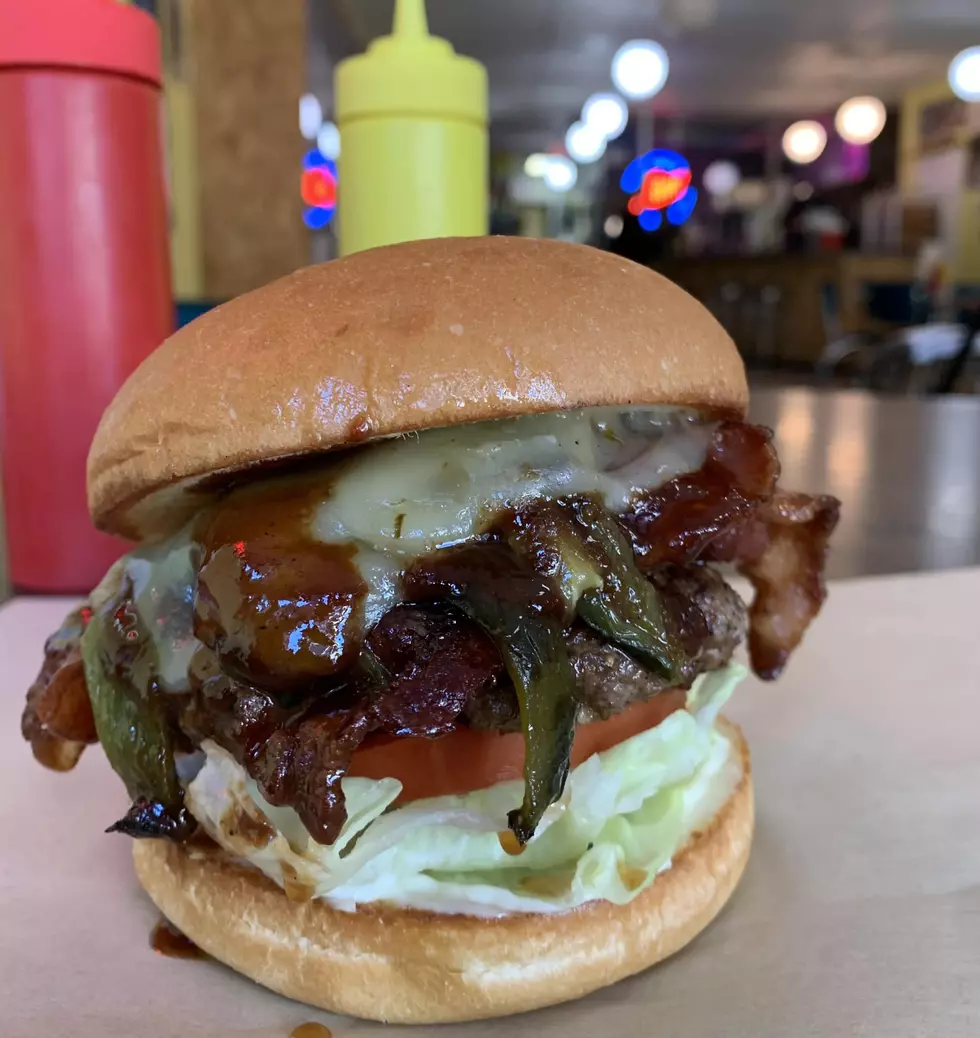 Montana's Best Burger Can Be Found At This Popular Restaurant.
Credit: The Burger Dive via Facebook
When it comes to food, burgers might be the best invention in the culinary world.
I mean, what's not to love? You have a bun, you have a burger, all you need to do is add some cheese and some fixins, and your tastebuds are going to thank you.  One of the great things about burgers is the endless options that are at your disposal.  There are so many different things you can do with them.
Montana has a ton of options when it comes to getting a great burger.  From fancy establishments that have more than one fork, to little run-down dives, you will no doubt find the perfect burger for you, but where is the best burger in Montana?
According to Insider, in order to experience the best burger in Montana, you will have to travel to Billings. Billings is home to a spot called The Burger Dive, and according to the report, The Burger Dive is home to the best burger in the entire state.
The Burger Dive has a few claims to fame including the Burger Champion of the World Food Championships and was featured on Man Vs Food a few years back.
There are several different burgers available on the menu, but two that really stand out are the "I'm Your Huckleberry" burger and the "Date with Jim Beam and Coke" burger.
The Huckleberry burger is a 1/3 beef patty "covered with Brad's new Huckleberry Hatch chili barbecue sauce, bacon, goat cheese, arugula, and roasted red pepper mayo."  The Jack Beam and Coke burger is a 1/3 beef patty with "bourbon date and coke barbecue sauce, roasted garlic, arugula, smoked gouda, garlic basil mayo."
There are several more burgers on the menu and they all sound delicious.
Of course, The Burger Dive isn't the only Montana food establishment that's been on TV.  Places like the iconic 4B's, Storm Castle Cafe in Bozeman, and Lolo Creek Steakhouse have all been featured as well.
Every Montana Restaurant That Has Been Featured on Food Network
It's always awesome to see something from your hometown or state on TV. When Food Network comes to town, Montanans are ready. These restaurants have been featured.
Here's The Top 10 Tourists Sites For Those Visiting Montana
Montana is known by several nicknames. Big Sky Country, The Treasure State, and the Last Best Place to name just a few. Each year, millions of folks travel to Montana to partake in its beauty, while often seeking adventure in the outdoors. From skiing to rafting, fly fishing, to snowmobiling, Montana can certainly be described as an outdoor paradise.
No matter the season, there is always something to see and do in Montana. Here's a look at The Top 10 Tourists Sites For Those Visiting Montana.