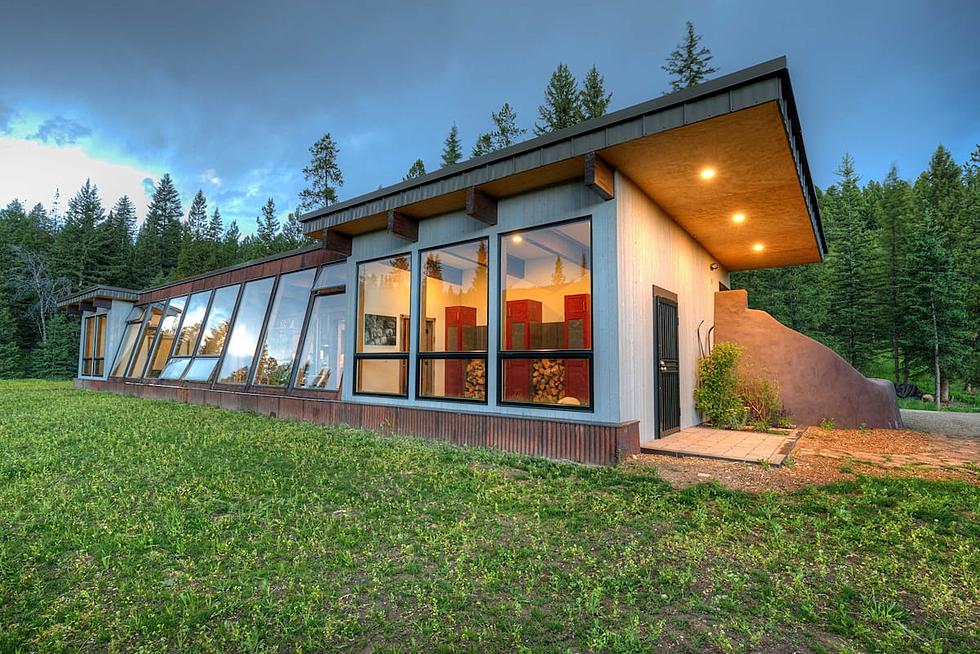 Montana's Craziest Off Grid Air BnB is an 'Earthship'
Airbnb
I keep hearing rumors that one of my all-time favorite movies may be getting a sequel. It is a movie about two goofballs who accidentally get themselves locked in an Earthship (a.k.a. Bio-Dome.) The two struggle to not bring too much chaos to the symbiotic experiment. But, quoting Bud and Doyle, "Just because we are stuck in a bubble doesn't mean we can't cause any trouble."
Not all Earthships are domes in the desert. An Earthship needs to simply be an environmentally sustainable place to live, meaning you do not need to rely on the power grid and you have your own water supply.
According to Wikipedia
They are constructed to use available natural resources, especially energy from the sun and rain water. They are designed with thermal mass construction and natural cross-ventilation to regulate indoor temperature, and the designs are intentionally uncomplicated and mainly single-story, so that people with little building knowledge can construct them.
It appears Montana has a gorgeous "Earthship" located near Big Sky. This place is totally off-grid. But, it isn't your average off-grid shack. It has all the amenities of a 5-star hotel.
According to the listing on Air BnB
This brand new 1 bed/1 bath house is called an Earthship; a totally off-grid house that catches its own rain water, generates its own electricity, and passively moderates its own temperature all year round without the use of a furnace.
The home features 20 wooded acres with a private trail, a wood-fired sauna, and 1,700 sq feet of living area.
This can be your next winter fun destination for the price of $469 per night.
LOOK: Photos of Montana's Own 'Earthship'
A new Airbnb in Big Sky, Montana gives you the chance to have a totally off-grid experience.
LOOK: Stunning vintage photos capture the beauty of America's national parks
Today these parks are located throughout the country in 25 states and the U.S. Virgin Islands. The land encompassing them was either purchased or donated, though much of it had been inhabited by native people for thousands of years before the founding of the United States. These areas are protected and revered as educational resources about the natural world, and as spaces for exploration.
Keep scrolling for 50 vintage photos that show the beauty of America's national parks.
LET'S GO: The most popular historic sites in America
RANKED: Here are the most popular national parks
To determine the most popular national parks in the United States, 
Stacker
 compiled data from the 
National Park Service
 on the number of recreational visits each site had in 2020. Keep reading to discover the 50 most popular national parks in the United States, in reverse order from #50 to #1. And be sure to check with individuals parks before you visit to find out about ongoing, pandemic-related safety precautions at 
www.nps.gov/coronavirus
.