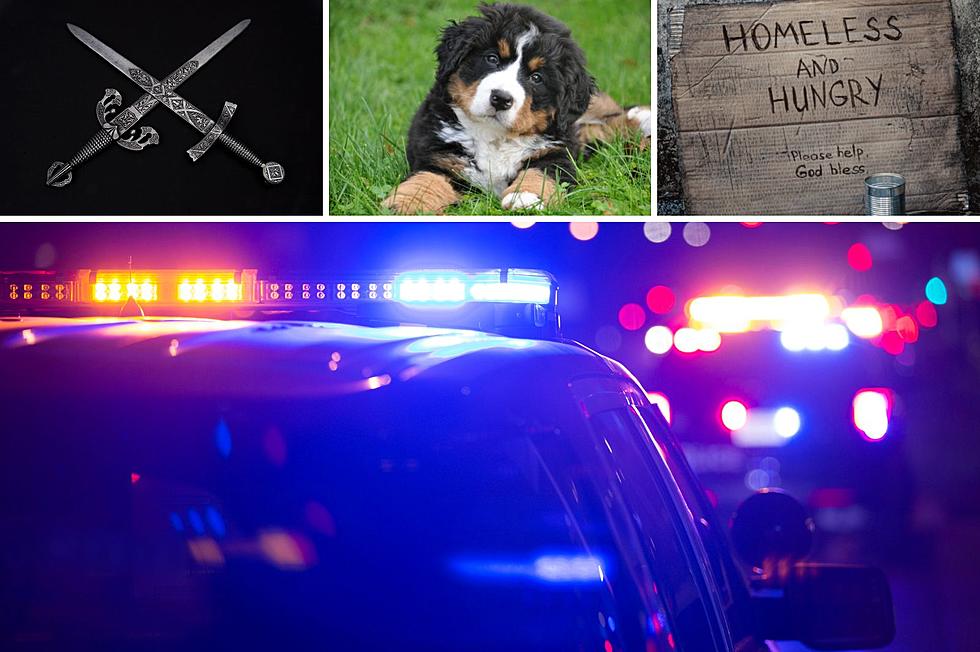 Our Brave Bozeman Police Deal With Calls Of All Sorts. Thank You!
Canva
This past week in Bozeman, there were a few different police calls. Some of these calls were a bit odd and some were very common calls that our men and women in uniform deal with regularly.
Our Bozeman Police Department constantly arrives at situations they are unsure about. They don't always have a lot of information before putting themselves in these situations, and for that, we thank you.
The video below shows one situation that has the perfect ending. Check it out.
Another one of the calls that came in, in the last week was regarding two guys, and one sword.
From the Bozeman Police Department Facebook Page:
A domestic was called in at a local hotel. During the investigation, officers learned that two males had been engaged in mutual combat over a sword. Further investigation showed that there was a female victim, and one of the males was arrested for partner family member assault.
Another call that came in that saddened me was regarding a homeless juvenile.
A juvenile who had been homeless for an unknown amount of time was located at the Warming Center Sunday evening. The juvenile's parents did not want her home. Officers contacted CPS and were able to get her off the streets. CPS will be investigating. -Bozeman PD Facebook
As a parent of a teenager, it breaks my heart to see these types of situations. Thankfully the Warming Center was available for a short time while waiting for the BPD to arrive.
We thank our law enforcement for their selfless efforts every single day.
Top 6 Most Used Drugs In Montana
Drug use is on the rise throughout the United States and we see it more and more here in Montana.
You would think Marijuana would be number one, but considering it is now legal, the arrests are far fewer than they have been in the past years.
Here are the Top 6 Most Used Drugs In Montana.
9 Facts About Montana Food Stamps You Need To Know
In 2022, there were over 42 million United States residents using SNAP (Supplemental Nutrition Assistance Program), formally known as food stamps; Montana ranks 38th in the United States for SNAP participants.
There are certain rules and regulations when it comes to using SNAP, and certain things you can and can not purchase with your SNAP benefits.