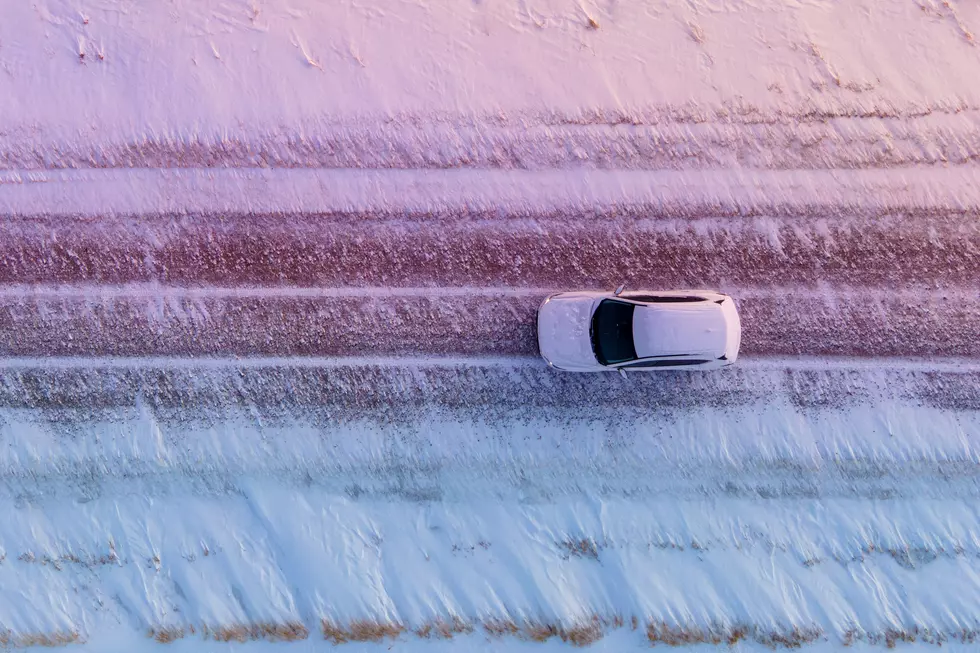 Powerful Winter Storm Causes Traffic Nightmare in Montana
Photo by White Field Photo on Unsplash
Interstate 90 was a parking lot. Traffic came to a complete stand-still many times due to crashes, pile ups, and slide offs. US 93 had dozens of it's own accidents. Montana is having a very rough week on the roads.
The Montana Highway Patrol, fire crews, police, medical response teams, and tow truck operators have been incredibly busy across the entire state. In 36 hours, the MHP reported 470 accidents in Montana. The map below marks each incident within that 36 hours.
Highways were at a stand still on more than one occasion due to multi-vehicle accidents, jack-knifed semi trucks, and lane blockages. Commute times became slow crawls. Heavy snowfall in the valleys have been creating not only icy road conditions but extremely poor visibility.
(On a personal note, my significant other drives a huge flatbed truck with a Moffit on the back. He was at a stand-still on I-90 on Wednesday afternoon long enough to put chains on the truck.)
The comments from Montana Road Conditions social media groups were filled with stories of wrecks, slide offs, and poor conditions. (NOTE: These comments are many hours old and NOT current to this reading, perhaps.):
I 90 war zone!
Just got to Bzn-roads icy the whole way, worse through the canyon and on Norris hill. Blowing snow/brief whiteouts when semi's pass you on Norris hill.
Husband just got back to Great Falls from billings . The gap was closed. He had to go through Lewistown.
Helena to Missoula is a no go. The 12 section.
Is it me or is there more wrecks between Bozeman and Livingston this year?
Left 3 forks late this morning. I am currently close to Billings. It got a little hairy around Belgrade. Lots of vehicles in the ditches. It was like this all the way over Bozeman pass.
FYI for any drivers attempting to travel East. Bismarck is closed down with heavy winds building drifts where we've already cleared snow. Safe travels!
Drove from Polson to Missoula. Don't do it if you don't have to, we are okay but we went off the road near Ronan to avoid someone else. Once we were pulled out by the tow truck, we slid most of the way home.
North Dakota..emergency travel only
Just got to Helena took me 2 hrs, roads are ice from cascade to wolf creek but plows are out.
Just attempted the drive to Missoula from Helena. Personally I turned around because of the passes. Very icy, a few cars slid off, and people are still going 70-80. Please be careful out there. Snow just started around Macdonald pass area.
eastbound Livingston to Big Timber was good. Big Timber to Columbus patchy ice and black ice.
I went townsend to bozeman at 4 wasn't horrible, but was foggy and icy so drove slow.