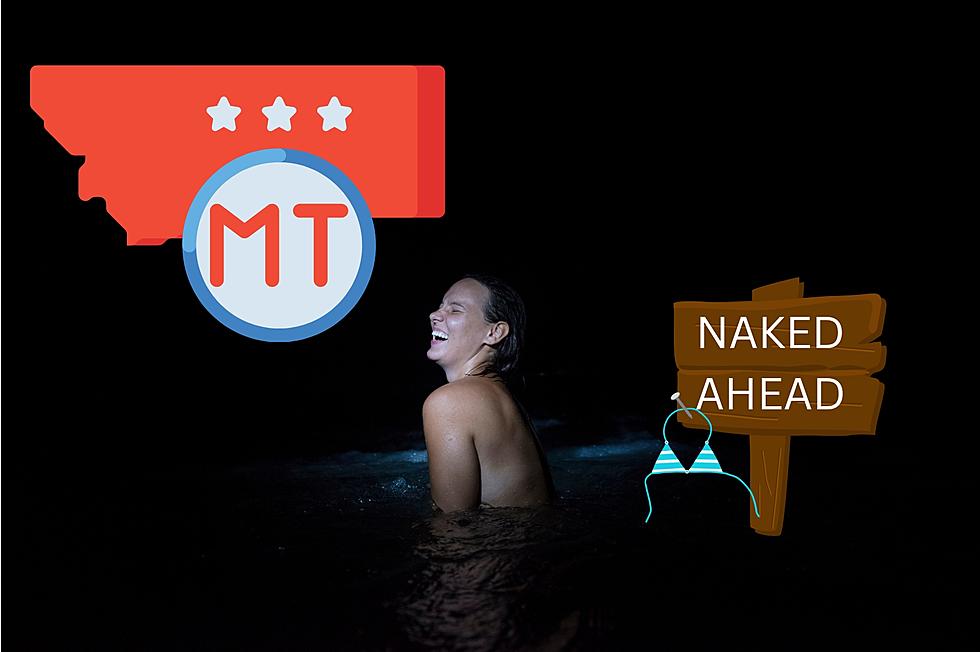 Love Skinny Dipping? Check Out This Spot in Montana
Canva Pro
Enjoy the beauty of Montana and let it all hang out at one of the best skinny dipping spots in America.
Montana is a place with all the natural beauty you could ask for. If you are a fan of water, Montana has rivers, lakes, and hot springs to enjoy daily. Many folks don't know there are hidden swimming holes and hot springs you could find, but secrets among the locals.
One thing to know is that many of these hidden swimming holes are clothing optional and could surprise a tourist. Skinny dipping can be fun with someone special or friends who aren't shy.
We found out Montana is home to one of the best skinny-dipping spots in America.
Cheapism made a list of the 13 Best Skinny Dipping Spots in America, and the spot in Montana is a hidden gem.
Hidden in the Bitterroot Valley is Mill Creek Falls. Mill Creek Falls is a long trail that ends with several beautiful swimming pools where folks like to bare it all. If you are worried about families running into your naked escapades, don't worry. The swimming pools are off the beaten path, so you can relax with it all hanging out.
If you don't want to go skinny dipping at Mill Creek Falls, that's completely ok. Clothing is optional, so while your friends let it all hang out, you can wear a bathing suit.
With the weather warming up, why not walk on the wild side and try something a bit risque? Who knows, you might even enjoy it.
For more details, check out Cheapism.
10 Great Tips If You're Moving To Rural Montana
If you plan on living in rural Montana, there are some unique tips you'll want to know.
The Five Most Peaceful Places To Live in Montana
If you're looking for a place to raise a family or zero noise pollution, these towns fit that description.
Five Awesome Vacation Destinations Just Outside of Montana
Want to plan a vacation but don't have the funds to travel anywhere fancy? There are several spots right outside of Montana that can help you enjoy a wonderful vacation, and have a memorable experience.