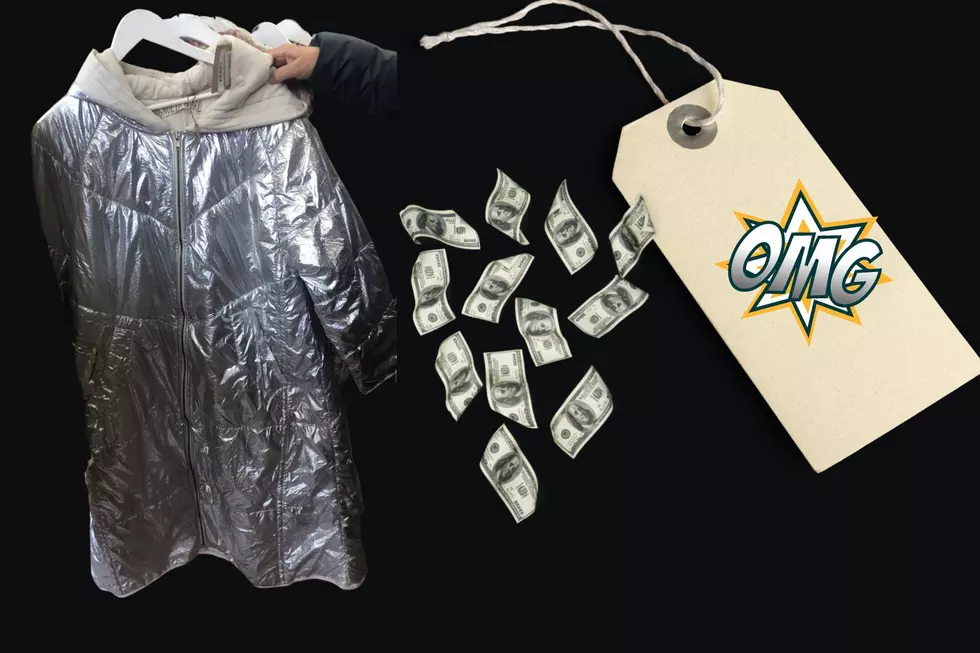 The Ugliest Coat in All of Montana is Outrageously Expensive
Credit: Canva
Never been to Bozeman before.
We hit the road and headed to Bozeman for brunch with a sister-in-law and her hubby.
The drive there was pretty. My eyes fixated on horses, cows and sheep living their best life. And of course those beautiful mountains.
We went to
Nova Café on Main Street
and the menu was… strange.  All sorts of oatmeal, bougie waffles, and even tofu scrambles. So, I ordered two eggs, bacon and toast- easy peezy and familiar.
$15.50 for this meal
…
yay.
But still yummy.
The Shops on Mainstreet in Bozeman
Okay, now I understand why everyone says California is taking over. These shops were ridiculously expensive. I stumbled into a boutique. And the owners are from California…
I only know this because I was eavesdropping on their convo with another customer. 😅 It's fine.
I browsed the clothes which were all quite hideous: overalls with patchwork, overpriced scarves that look the same at Target or any other store.
It wasn't until I saw this giant, shiny potato sack on the rack…It literally looks like foil. And has scratchy material on the inside.
This jacket had ZERO insulation. Basically just looking like baked potato, hot out of the oven and for fashion? I don't know. 🙄 
I grab the price tag... and almost had to ask for some new underwear because... wow!
And all of the clothes were priced that high in the store.
I don't know one human who would justify a purchase of this coat.  $600?!?!?! NOOOO. Absolutely not. I can't even call it a coat.
It's a frumpy cardigan... thin, long, and provides no warmth.
Ballin' on a budget!
And this is why I love Billings. We don't have crazy, overpriced boutique clothing. I mean we do, but this was next level, rich people clothes.
If I want expensive, I'll go to Buckle in the Rim Rock Mall. Otherwise, I'm sticking to my
thrift stores around Magic City.
10 Things True Montanans Would NEVER Do
If you claim to be a Montanan, there are some things that you just can't do. Otherwise, you may draw some looks from your fellow Big Sky Staters. Here are ten of them.