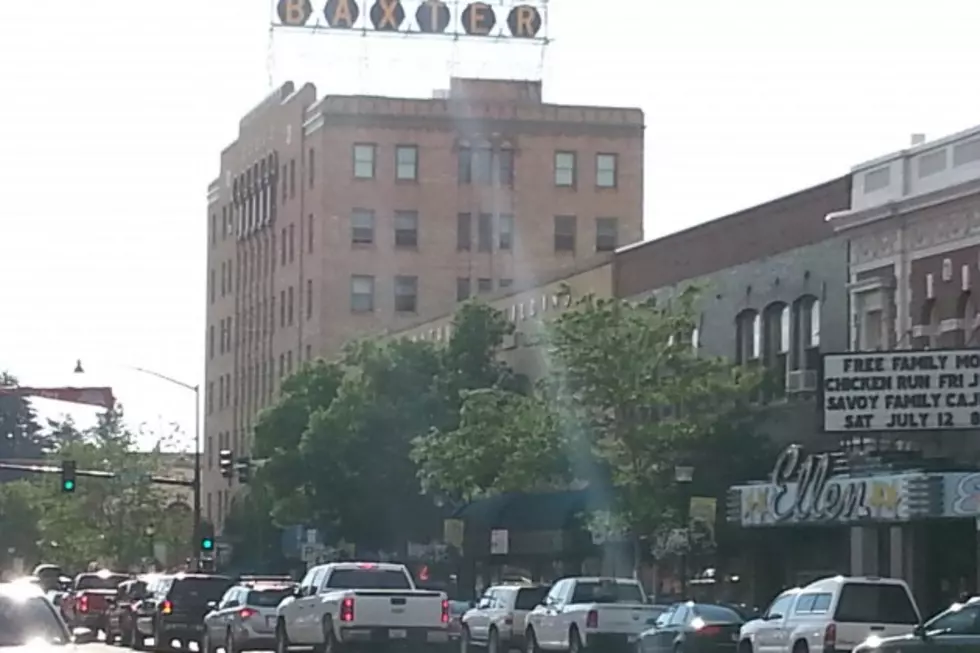 Top 3 Most "Old Bozeman" Businesses in Bozeman According To You
Credit: Townsquaremedia
Everyone knows that Bozeman is growing at a pretty fast pace and for some locals, that's not a good thing. As new people and businesses continue to flock here, the city landscape continues to change.  However, for a whole lot of long time Bozemanites, they miss the "Old Bozeman".
So what qualifies a business as an "Old Bozeman" business?
That's a great question, so what do you say we set up some ground rules?  An "old Bozeman" business needs to be local and a part of the community for multiple generations.  With that now established, we can start to dwindle down a whole lot of places that don't fit the criteria.
I wanted to hear from the people that have been part of Bozeman longer than 5 minutes. I'm talking about the folks that were born here, or came for college and never left.  The folks that remember the town before the rest of the world discovered it.  So, I went online and I posted on social media, and I asked the question:
"What is the most "Old Bozeman" business in Bozeman?"
Not only did they answer, but a few even told the history behind some of the business, which is super cool.  Bozeman is lucky to have a handful of businesses that have been around for generations and continue to be run by folks from right here in Gallatin County. While a whole lot of people suggested a whole lot of different places, we narrowed it down to 3 businesses based on the input from local Bozemanites.
The Top 3 Most "Old Bozeman" Businesses in Bozeman
Kenyon Noble Kenyon Noble has been locally owned and operated for over 130 years. Established back in 1889, (which just happens to also be the year that Montana became a state), Kenyon Noble has been part of building Bozeman since the beginning. With three locations in Bozeman, Belgrade, and Livingston, Kenyon Noble continues to serve the people of Gallatin County today, and will for generations to come.
Owenhouse Ace Hardware Owenhouse Ace Hardware has been part of the Bozeman scene since 1879, so over 140 years ago. The store started out with the intention to equip farmers with the supplies they needed.  According to their website, "Bozeman residents have trusted the folks at Owenhouse Ace Hardware to provide them with everything from buggies, wagons, and plows to modern tools, appliances, and lawnmowers."   With multiple locations, the Owenhouse Ace Hardware located on Main in Downtown Bozeman looks and feels like the old hardware store that you would find on any Mainstreet in America back in the old days, which completely adds to its charm.
The Western Cafe The Western Cafe is without a doubt, a Bozeman favorite.  In fact, I would dare say out of all the input that we received, the Western was the most suggested "Old Bozeman" business.  The Western has been around for a century or so and is still locally owned and serving up folks tasty and traditional good 'ole dinner including a few that they're famous for like their Chicken Fried Steak and their Biscuits and Gravy. The Western Cafe doesn't just feel like "Old Bozeman", the Western feels like "Old Montana".  A place that the locals go to start their day, talk about local sports, local politics, and local gossip. It's a piece of Americana served up on a plate.
Several other "Old Bozeman" Businesses were suggested as well.  Places like The Eagles, Schnee's, Roundhouse, Sports, Chalet Sports, Bozeman Bowl, Catspaw, Miller's Jewelry, and Gallatin Laundry have all been part of Bozeman for generations.
Do you agree with the Top 3?  Is there another business that needs to be added to the list?  We would love to hear your input.
Five Bozeman Businesses That Can Never Close
If these businesses in Bozeman ever closed up shop. We wouldn't be surprised if there were riots in the streets. These spots are essentially Bozeman landmarks.
15 Iconic Retail Stores That Don't Exist Anymore (But We Totally Miss Shopping At)
50 Famous Brands That No Longer Exist