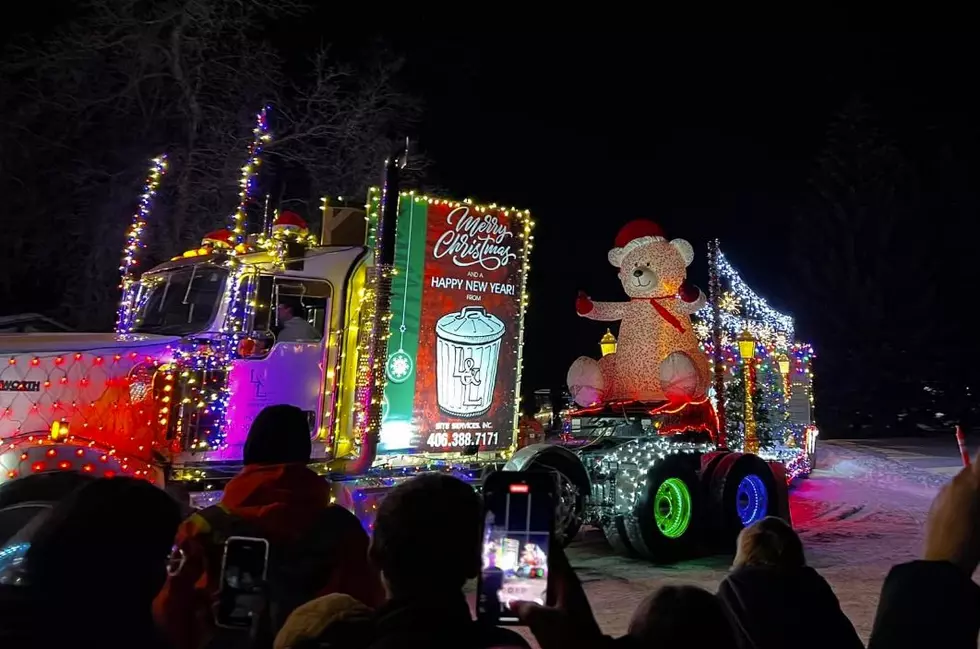 [WATCH] 2022 Belgrade Christmas Convoy Creates Holiday Magic
Belgrade Alliance Church
The Belgrade Christmas Convoy is a fairly new holiday celebration in Montana, but it's quickly grown into one of the most popular holiday events in southwest Montana.
The first Belgrade Christmas Convoy took place in 2020. It consists of dump trucks, semi trucks, garbage trucks, logging trucks, and more, all decorated with colorful Christmas lights and driven through the town of Belgrade.
The Christmas Convoy's route winds through Belgrade streets and neighborhoods, spreading Christmas joy along the way. On Saturday night, thousands of eager spectators lined the streets in anticipation as the convoy made its way through town.
The fun started Friday night, when a Truck Village was set up at Gallatin Speedway, giving residents a chance to meet the drivers and check out the trucks ahead of the big event on Saturday.
Montana was just named one of the most festive states in the country, and with events like the Belgrade Christmas Convoy, that really doesn't come as much of a surprise. Montanans love the holiday season and don't shy away when it comes to spreading Christmas cheer.
If you were unable to witness the 2022 Belgrade Christmas Convoy in person, you can watch a video of the event below. Thanks to Ally for posting the video below on YouTube.
Watch the 2022 Belgrade Christmas Convoy
Planning for the Belgrade Christmas Convoy takes a lot of work. We want to thank everyone involved for organizing such a special event in our community. We look forward to attending for years to come.
What to Pack in Your Montana Winter Emergency Travel Kit
Life in Montana means being prepared for any type of weather. During the winter months, it's important to keep these items in your winter emergency travel kit.
Top 5 Hazardous and Deadly Roads in Montana
Here's a list of the most dangerous roads in Montana.
How To Drive Safely During The Winter In Montana
Montana's winters can be nasty and no, even if you're from a place with snow, you aren't ready for our roads. Trust us. Here's how to drive safely during the winter in Montana.