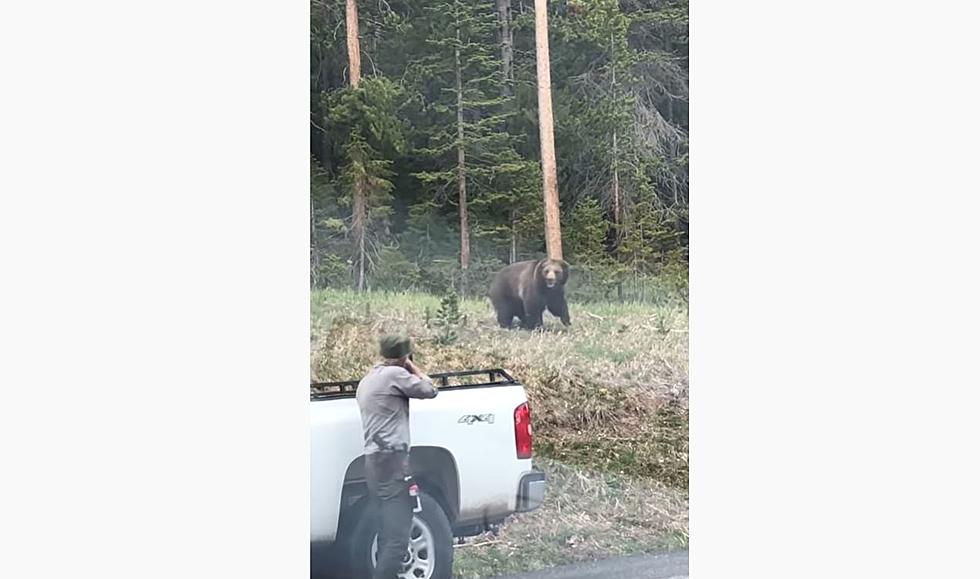 [WATCH] Yellowstone National Park's Most Viral Videos of 2021
YouTube
Credit: Jay dawg
Each year, we hear stories and see videos filmed in Yellowstone National Park. With visitation to YNP breaking all-time records this year, there were a lot more people sharing their experiences on social media.
More people also means more encounters with wildlife, and 2021 definitely had its fair share. For some reason, people acting dumb around wild animals has become a norm in YNP, but I'll admit, I enjoy watching the videos.
Back in March, we shared a video of a bison headbutting a pitbull in YNP. The dog's owners had stopped to take a few pictures and left the window open. The pitbull seized the opportunity to escape and jumped out of the open window and immediately ran towards a bison nearby. It didn't end well for the pitbull.
Watch the video below. The video does contain language that is NSFW. If you're watching it around others, you may want to use headphones.
In May, a woman from Illinois risked her life for an up-close photo was bluff charged by a sow grizzly bear attempting to protect its cubs. You're not supposed to get within 100 yards of a grizzly bear in Yellowstone National Park. The woman later pleaded guilty to willfully remaining, approaching, and photographing wildlife within 100 yards. Her punishment included jail time, fines, and a one-year ban from YNP.
NBC Montana
In September, a video of a wolf biting a grizzly bear on the butt went viral. That's one brave wolf!
Honestly, you never know what you'll see when you visit Yellowstone National Park. You most likely see the wonders of nature, but you might get a little more than you expected.
Top 10 Reasons Why You Should Leave Bozeman Before It's Too Late
Every Montana Restaurant That Has Been Featured on Food Network