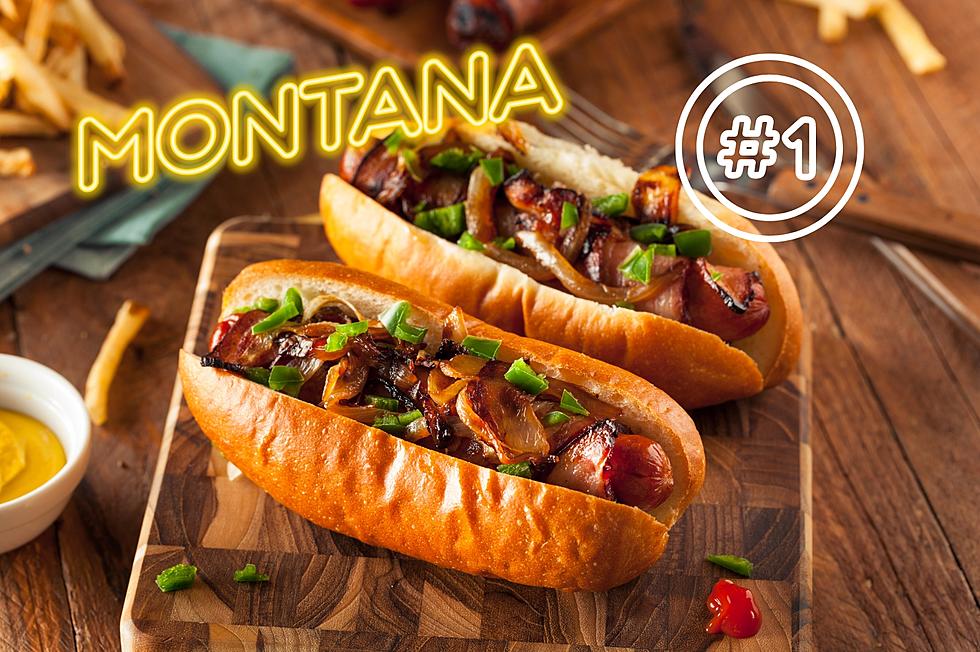 The Best Hot Dog in Montana Is Eye-Opening
Canva Pro
Sometimes a fantastic hot dog can make your summer day a little better, and this is one you should check out in Montana.
Hot dogs are popular in the summer with barbecues and concession stands, but everyone loves a good hot dog. Kids, adults, and older folks will always eat a hot dog, whether at a sporting event or enjoying the sunshine with friends or family.
What's the appeal of eating hot dogs? They are affordable, and you can customize your hot dog with whatever condiments or toppings your heart desire. Hot dogs come in many varieties, such as all-beef, foot-long, or mini. People will always enjoy a good hot dog. 
So where is the best hot dog in Montana? There are spots here in the Gallatin Valley, like Paulie's and Yeti Dogs in Big Sky, both known for their legendary hot dogs, but the answer will surprise you. 
Love Food made a list of the Best Hot Dog Joint in Every State, and Montana's is in the heart of the state. The best hot dog joint in Montana is Mr. Hot Dogs in Butte. 
Mr. Hot Dogs has been a staple of Butte for decades and serves up some creative hot dogs for locals and visitors. Their hot dogs are a mix of beef and buffalo. This mix of meats gives the hot dogs a better bite and deep flavor. 
The hot dogs can come with toppings like bacon, steak sauce, cheese, and more. It sounds like a perfect place to grab a bite to eat with your kids if they have difficulty deciding what they are in the mood for a meal. 
It's the summertime, and the perfect time to get a delicious hot dog, so the next time you are in Butte, check out Mr. Hot Dogs. 
For more details, check out Love Food. 
10 Bozeman Food Trucks You Need To Check Out
Who doesn't love a good food truck? Well, luckily here in Bozeman we have so many to choose from. Whether you want classic American fare, Asian, or even Pad Thai, these food trucks have you covered. Give them a try today.
Five Food Franchises You Will Only Find in Montana
Not all franchises started outside of Montana, here are a few that you should know about.
Want Ribs? 20 BBQ Restaurants in Montana To Help Your Hunger
Montana's got great barbecue of every style, variety, and flavor. These BBQ restaurants will absolutely hit the spot - if you can try them all!