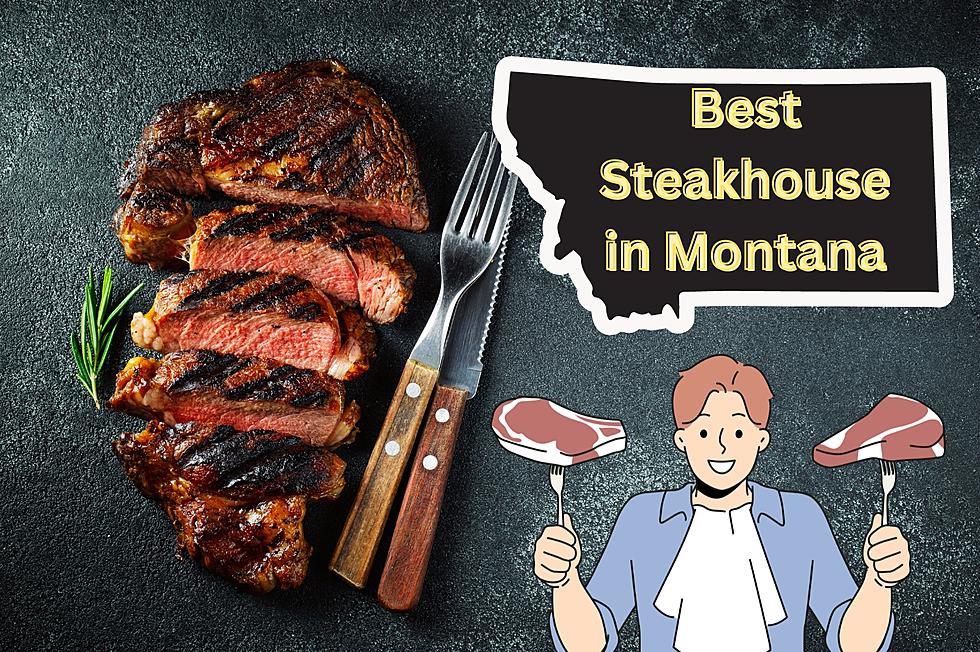 Small Town Montana Steakhouse Named One of the Best in U.S.
Canva Pro
Montana has a reputation for great steakhouses and high-quality beef, so it's no surprise that one of them just landed on a list of the best steakhouses in America.
You don't have to travel far to find a great steak in Montana. In fact, some steakhouses in the state are considered local landmarks because they've been around for decades. If you love a good steak, Montana is a great place to live.
Recently, one steakhouse in Montana was included on a list of the best steakhouses across America. Before we get to the big reveal, here's a list of a few great steakhouses that need to be on your radar.
10 Best Steakhouses in Montana
If you live in Montana, you have to love a good steak dinner now and then. Luckily, here in Montana, we have steakhouses that spread far and wide throughout the state. If you are traveling through Montana or vacationing around the state, give one of these places a try.
Cooking a good steak isn't rocket science, but some steakhouses use special spices and rubs to make their steaks unique and one of a kind. I think I can cook a pretty darn good steak at home, but I'm a little biased. If you don't want to worry about all of the prep work and cleanup, a trip to a steakhouse might be your best bet.
The Best Steakhouse in Montana
According to Love Food, there's one steakhouse in the state that rises above the rest. The website named Lolo Creek Steakhouse in Lolo, Montana as the best in Montana. Here's what they had to say about it.
Eight miles south of Missoula, in a rustic log cabin, you'll find Lolo Creek Steakhouse – a fuss-free steakhouse where the meat is cooked over an open-pit barbecue and served with classic sides like a baked potato and garlic bread. Often named among the best steakhouses in the state, it was also featured on Food Network and is a much-loved destination for both locals and tourists.
If you find yourself in the western part of the state craving a big hunk of, it sounds like Lolo Creek Steakhouse is a place you need to check out.
13 Fantastic Dive Bars in Montana
Montana is full of great dive bars. Here are a few of the best in the state!
15 Amazing Candy Stores You Need to Know About in Montana
Looking for a place to satisfy your sweet tooth? Check out theses awesome candy stores in Montana
These 5 Montana Restaurants Featured On TV Have Sadly Closed
Several restaurants in Montana have been featured on TV in recent years. Unfortunately, a few of them have closed permanently.