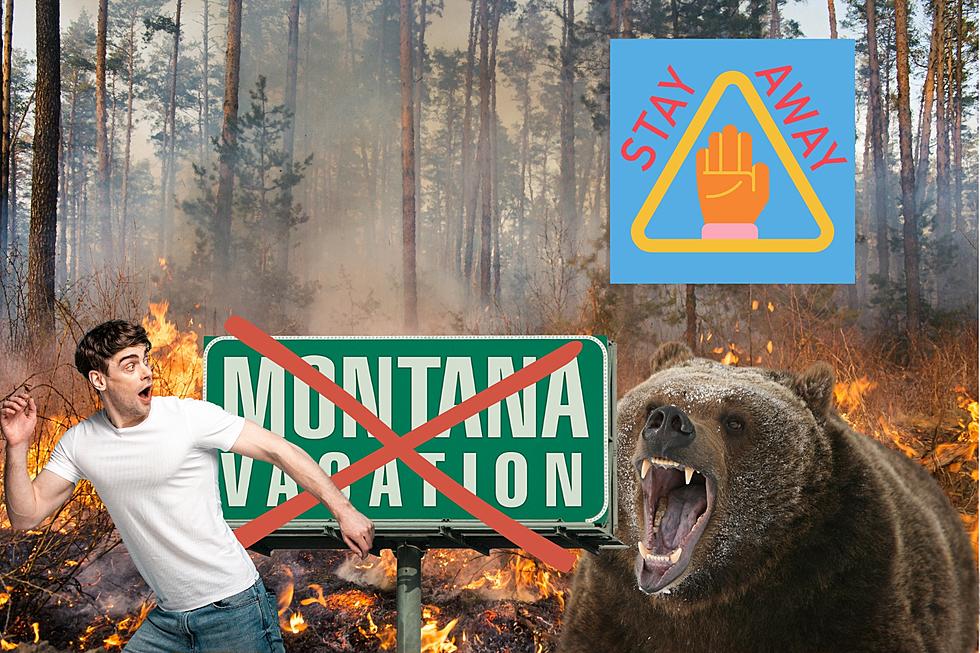 Move On: Why You Shouldn't Come to Montana This Summer
Canva Pro
Montana may be a popular vacation destination for visitors from around the world, but it isn't for the faint of heart. Montana can be a dangerous place if you're not prepared, and if you aren't, you could experience a nightmare of a vacation.
Much of the state is untamed and remote. You could literally get lost in the middle of nowhere or become stranded along some desolate highway. There are also a large number of predators that you may have to fend off in order to survive.
Most of the tourist attractions throughout Montana are overcrowded during the summer, which leads to long wait lines and traffic jams, which isn't exactly what you expect when attempting to experience wilderness and nature. Many places that you visit will be scattered with litter and piles of dog poop from previous visitors. It's not pretty.
Why You Shouldn't Visit Montana This Summer
Crime is another major concern. Billings, for instance, boasts the highest crime rate in the state. The state's over the past few years has resulted in more crime across the state. Make sure to lock your doors, and avoid leaving anything valuable inside of your vehicle.
The fire season in Montana is brutal. Smoke from Canadian wildfires has been making headlines across the country, but just wait until the fire season in Montana starts. It's literally three months of unhealthy air, and most of the fires continue to burn until the snow begins to fall.
Last but definitely not least is the fact that everything in Montana is ridiculously expensive. From food to lodging, you may have to take out a second mortgage in order to afford a Montana vacation. Do yourself a favor, and plan a vacation somewhere else.
Beware! 10 of the Most Deadly Animals Found in Montana
Montana is full of wild animals, and many of them can be deadly. Here are some of the deadliest animals that are native to Montana.
10 Important Things You Need to Know About Montanans
Montanans are truly one-of-a-kind. Here are 10 things you need to know about what it takes to be a true Montanan.
5 States You Should Move to Instead of Montana
Thinking about making the move to Montana? Think again. These 5 states are much better.