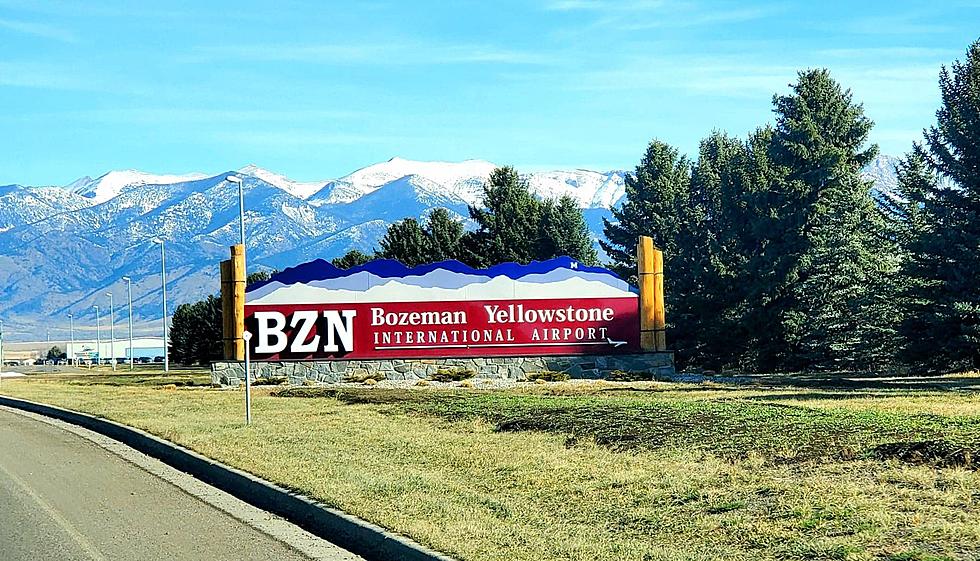 Bozeman Airport Releases The Flight Schedule for the Winter
Photo: Ally H. of XL Country
Time to look forward to finding somewhere warm to go to during the winter.
The Bozeman Yellowstone International Airport just released their Winter 2020-2021 Flight Schedule and there looks to be many flights that you will be able to take advantage of if you want to get out of the frozen tundra of Montana.
Despite the COVID-19 pandemic the Bozeman Yellowstone International Airport is expecting to have round trip service to 17 different markets on seven different flights.
As of right now, things can change due to the COVID-19 pandemic, these will be the daily flights available at the Bozeman Airport.
Atlanta, Georgia,
Chicago (O'Hare Airport)
Dallas/Ft. Worth, Texas
Denver, Colorado
Houston, Texas
Los Angeles, California
Minneapolis/St. Paul, Minnesota
New York, New York (Newark)
Portland, Oregon
Seattle, Washington
San Francisco, California
Salt Lake City, Utah
Then there will be flights happening twice a week to these destinations
Las Vegas, Nevada
Phoenix/Mesa, Arizona
New York (JFK)
Nashville, Tennessee
Boston, Massachusetts
So if you get a little stir crazy this coming winter(trust me, it can be real) you will be able to take a bevy of flights out of Bozeman to a destination and have some fun. Hopefully in the next few months we can get the COVID-19 pandmic under control and we can get back to some sense of normalcy.
Don't forget, the schedule can change at any time due to the pandemic or the possibility of adding more flights to the Bozeman Yellowstone International Airport. Especially with the new addition at the airport with new gates, that is definitely possible.
For more details on the upcoming winter schedule, check out the Bozeman Airport.