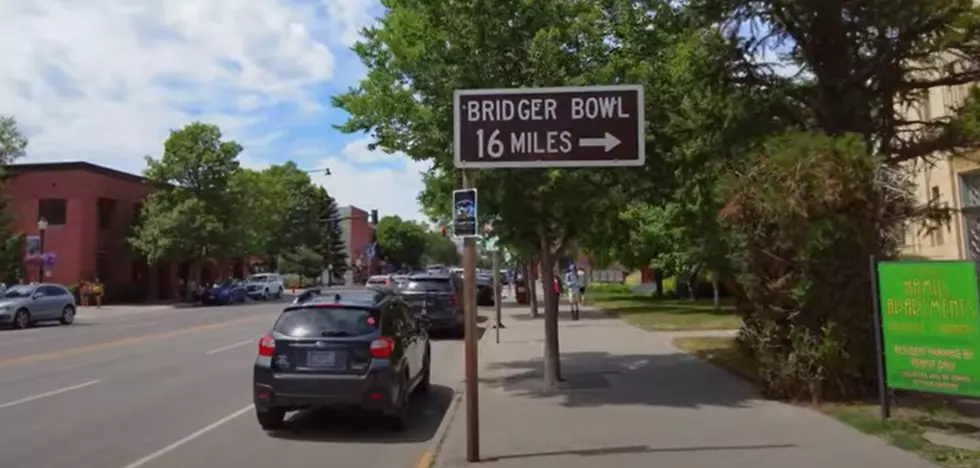 Bozeman Might Have the Nicest Virtual Walking Tour for Treadmill People
Bozeman Downtown - City Walks YouTube
I have several friends who are too broke for a Peloton, so they watch free YouTube walking tours when they're on their generic treadmills. Bozeman now has it's own virtual tour and it's pretty cool.
You might be familiar with the City Walks channel on YouTube. It's a pretty simple, yet genius idea to simply film walks around various towns and cities. This method of 'armchair tourism' comes in handy before you visit a town you've never been before and I've done that very thing a few times.
The best part? THIS MUCH-LOVED CHANNEL IS RUN BY MONTANANS. (I had zero idea until I read further.) This means that in addition to all the cities, towns and sites across the planet that you can virtually tour, these guys have videos "City Walks makes 4K Walking Tours and treadmill workouts. We are located in Montana between Bozeman and Yellowstone. In 2016, our family sold our house in Montana and traveled Europe for a year. One of my favorite memories from earlier solo travels was just walking and exploring cities.
Since it was just a side project and since our TravelingMel channel took up so much time, I didn't actually film my first walk until early 2017 in Edinburgh. I filmed when I could or when the spirit moved me and the channel grew slowly.
In 2019, I got motivated to film more and film regularly. And it worked. The channel sort of took off I could afford to dedicate more time and resources to the channel."
Feel like exploring Charlotte, North Carolina? Denver, Colorado? Homer, Alaska? You can 'travel' the entire world in a small way by watching these calming walking virtual tours. The channel has an excellent collection from across the globe and my hat is off to their contributors. Either for exercise or pure curiosity, it's just a cool idea.
How do the City Walks folks describe themselves? Here is there official bio on YouTube...and consider subscribing to their channel :-)
We travel and as we travel we have collected a huge number of walks from all over the world including Europe, North America, and Central America. We share these with you so you can travel the world from home. Many people who can't travel enjoy these virtual hiking tours and others, who have treadmills or exercise machines, enjoy watching these as they walk along with us.
Thank you, City Walks, for including our town in your collection. Although some locals might argue we don't need any further attention at the moment, I think your stroll through downtown is lovely. Nice weather, cool walk, excellent choice. Cheers!
LOOK: Photos of Montana's Own 'Earthship'
A new Airbnb in Big Sky, Montana gives you the chance to have a totally off-grid experience.