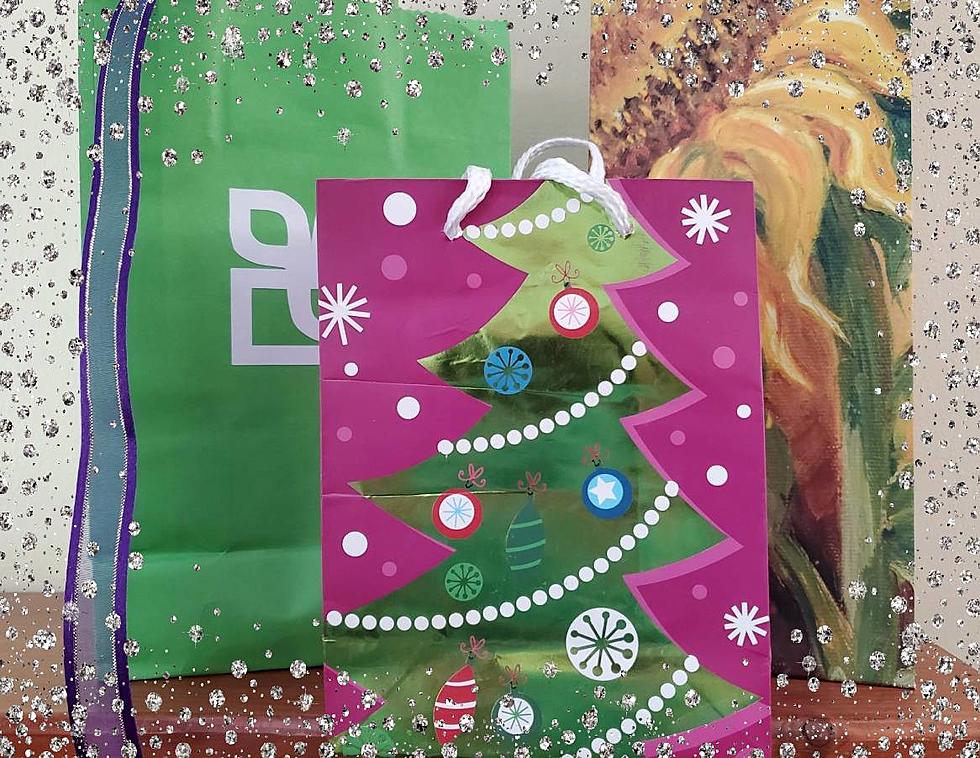 Bozeman's Ladies' Night Pro Tips: Where are the Best Deals?
photo: Michelle Wolfe
Thursday night. It's a shopping night. It's a social night. It's dinner and drinks. It's freebies, prizes and bargains. Ladies' Night in downtown Bozeman is open to all who actually enjoy having a REALLY good time.
Downtown Bozeman's Ladies' Shopping night is happening on Thursday, November 18th, 2021. The deals are from 5pm to 8pm (unless otherwise noted). Many of the food and drink deals will continue "after hours" until 10pm.
What's cool about downtown Bozeman's Ladies' Night is that you can turn it into whatever you want. A quick drink and some snacks with a friend. A power night of shopping, searching all the stores for the best deals and freebies. Or perhaps all of the above with shopping, eating and drinking (and a safe ride home, of course).
**** If you DO drink, please please please designate a driver or get an Uber. Make sure your whole group gets home safely. Many businesses offer complimentary wine or drinks so it's pretty easy to find yourself with a good buzz in a short amount of time. (Just being honest so plan ahead.)
DON'T FORGET THE EMERSON CULTURAL CENTER: Ladies' Night deals are not just on Main Street. Spend some time over at The Emerson because those galleries do a REALLY nice job on Ladies' Night. Trust me...it's fun and absolutely worth your time.
I'm here to help! I may not know a lot, but I DO KNOW Ladies' Night and how to have the most amount of fun. This event has grown so much over the years that it takes a little pre-event homework to score the best deals. Here are just a few of the promotions that caught my eye:
ALARA JEWELRY: (42 West Main) The first 25 in line get a cool goodie bag! Plus you can register for jewelry giveaways...and Alara always gives away super nice stuff. Must be present to win at 8pm.
BAREFOOT BOZEMAN: (131 West Main) 20% your entire purchase from 5pm to 8pm. This could be VERY helpful if you like to buy 'Bozeman' or MSU gear for holiday gifts.
THE SPICE AND TEA EXCHANGE: (18 East Main) The first 35 guests will get goodie bags. 20% off purchases. Tea-based cocktails will be offered. Gift basket giveaways. These guys are always fun to visit on Ladies' Night.
STUDIO 308: (111 South Grand, in The Emerson) Get a free 8oz. candle with any $20 purchase. I have not been to this print gallery before but it looks very cool and a nice gift with purchase is an excellent lure.
SIDEWALL PIZZA: (111 South Grand, in The Emerson) You'll get a free glass of wine with any food purchase.
NECTAR SKIN STUDIO: (129 West Main, suite B1) Free lip and brow sugaring (as time allows), storewide discounts, wine and snacks.
BOZEMAN RUNNING COMPANY: (132 East Main) Complimentary beverages, free Nike fleece with any $200 purchase, free pair of socks to the first 150 ladies in the door, and other bonuses with purchase.
There are a TON of fun promotions happening on Ladies' Night, too many to list here. That's why I always advise that you genuinely spend some time BEFORE Ladies' Night checking out the deals. That way you don't waste any time on Thursday.
SEE THE FULL LIST OF PARTICIPATING BUSINESSES AND THEIR LADIES' NIGHT PROMOTIONS HERE...
24 Missoula Businesses That Have Closed in the Last Two Years
A large amount of Missoula businesses have closed over the last couple of years for a variety of different reasons. Retirement, COVID-19, changes in ownership.....here's a list of 24 businesses that we've lost.