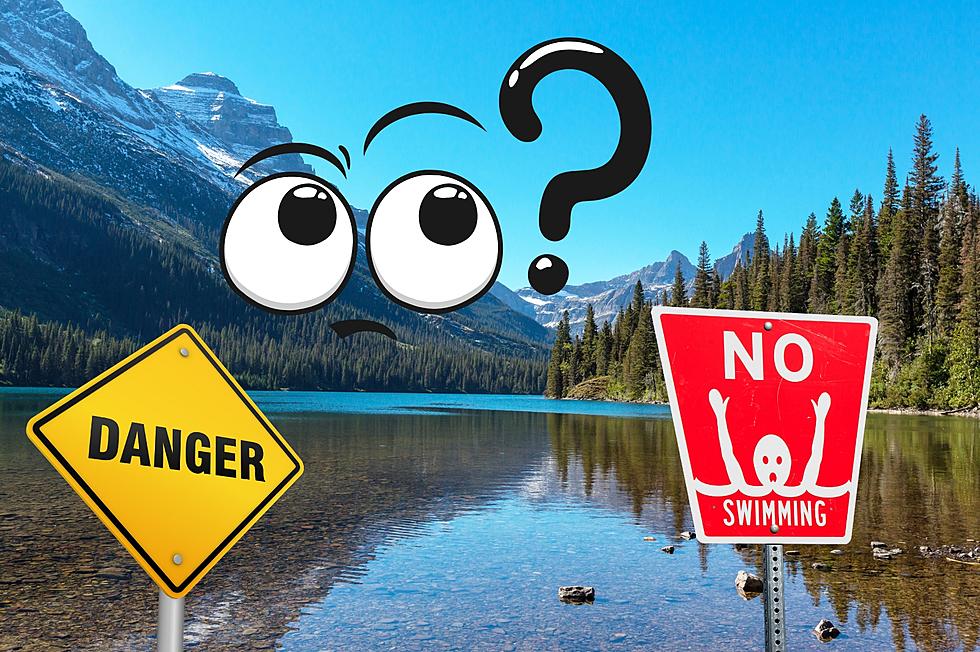 Yikes! One Animal You Definitely Want to Avoid in Montana
Canva Pro
Montana is full of wildlife, and it's always a good idea to keep your distance from wild animals. If you don't, there are several animals in the state that are capable of severely injuring, or even killing you.
We know that Montana is home to wolves, grizzly bears, and other predators, but did you know that there's another creature that's common in the state that is known for inflicting a lot of pain?
You may not see them too often, but common snapping turtles are native to Montana. If you've never encountered one in the wild, don't be disappointed. They aren't the friendliest animals. Here's a photo of a large snapping turtle that was shared by Montana resident Luke Rudolph on the MONTANA-tude! Facebook page.
Montana is home to three native species of turtles. Western Painted Turtles, Common Snapping Turtles, and Western Spiny Softshells. The Red-Eared Slider can also be found in Montana, but it's non-native. It's actually illegal to own a red-eared slider in the state. If you'd like to learn more about what types of turtles can be found in Montana, click here. Here's a picture of a Western Painted Turtle that my boss found last summer near Hyalite Reservoir.
Why are Snapping Turtles So Dangerous?
The average size of an adult snapping turtle is 8-12 inches, and it can weigh up to 35 pounds. Snapping turtles are known to be aggressive primarily during mating season, and their sharp jaws are capable of biting through bone. If you come across a snapping turtle in Montana, treat it with the respect it deserves.
Beware! 10 of the Most Deadly Animals Found in Montana
Montana is full of wild animals, and many of them can be deadly. Here are some of the deadliest animals that are native to Montana.
The Treasure State: 11 Fascinating Things You'll Find Hidden in Montana
Here are a few reasons why Montana is called the "Treasure State."
25 Mind-Blowing Photos of Devastating Flooding in Montana
20 Mind-Blowing Photos of Devastating Flooding in Montana