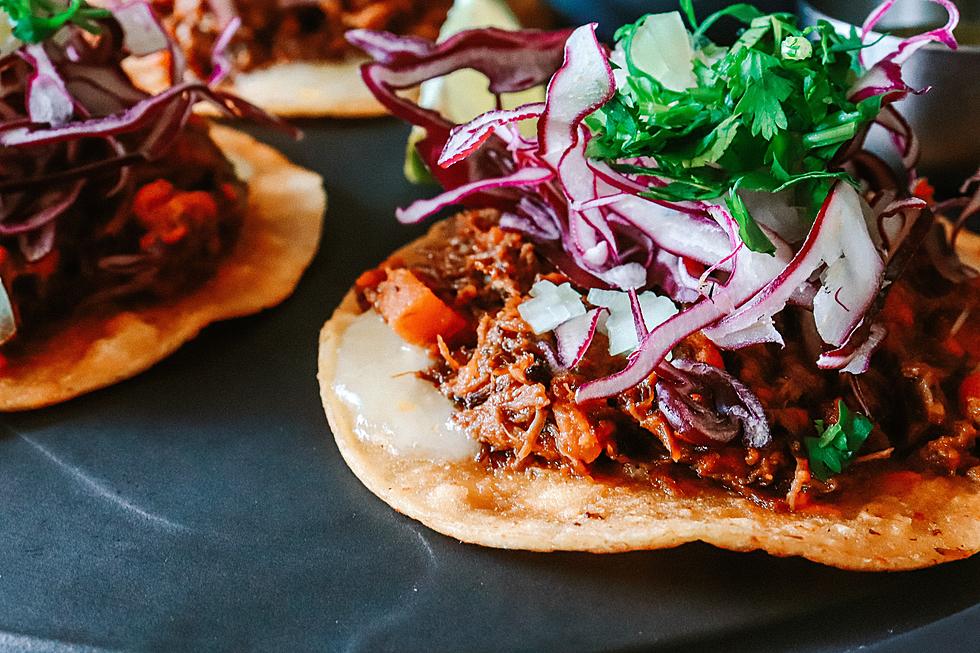 Discover These Top 6 Excellent Deals During Bozeman's Delicious Restaurant Week
Photo by Aleisha Kalina on Unsplash
Sure, you'll find breakfast, lunch, dinner, coffee, pastry, and snack deals during Downtown Bozeman's Restaurant Week - but if you want to get the BEST DEALS, you have to do some digging, and I've done the work for you. So where are these tasty bargains?
Downtown Bozeman Restaurant Week 2023 is a full week of delicious deals from a variety of local establishments. Even pubs and bakeries are getting in on the action, April 24th through April 30th. You can pick up a punch card at any participating business and perhaps win some prizes while exploring the culinary deals.
Don't be shy. Restaurant Week runs all the way through Sunday (for those businesses that are open on Sundays.) It's a fun chance to try a meal somewhere you've never been before, or haven't been to in a long time.
SWEET CHILI ASIAN BISTRO: They're offering your choice of lunch combos for just $20 and I'm here for it. Available 11:30am to 3pm during Restaurant Week. For $20, you can choose one combo: the Seared U-Scallop Salad and the Green Curry Chicken, or the Pot Stickers and the Local Bison Drunken Noodles. Compared to regular menu prices, this is a screaming deal.
SIDEWALL PIZZA BOZEMAN: They are offering a lunch pizza special for $15. Pizza Specials: Cheese, Lil' Pepperoni, Pesto, or Blondie. All of those choices on special are normally $17...EXCEPT the Lil' Pepperoni which is normally $22 on their menu. If you order the Lil' Pepperoni $15 lunch pizza special, you'll be saving $7! (207 West Olive Street, inside the Emerson Center.)
HOOKED SUSHI: They are offering dinner for $25 which includes a "Choice of edamame + choice of specialty roll + mochi". That sounds like an OK deal, right? Here's how it's a screamin' deal...order the garlic oil and sea salt edamame which is normally $8, plus the Ramblin Man for your specialty roll which is normally $19, and the mochi which is normally $5.50. That's $32.50 worth of dinner for just $25 during Restaurant Week. (119 East Main Street, downtown Bozeman)
LOS JAROCHOS: This bargain is classified as a lunch special but I'm calling it a snack deal. They are offering Chicken or Beef Mini and Grande Tacos, Mini: $1.50 OR Grande: $2.50. If you just need something tasty to tide you over until dinner, this gets my vote for the best "snack" deal. Have one or have five...it's up to you. The truck hours are currently 12p to 9pm and you'll find it in front of The Lark Motel.
COPPER WHISKEY BAR & GRILL: They are offering a dinner special - Dinner for $20 Spiced Blue Mussels. Smoked pork belly, Montana redneck andouille sausage, Tabasco, lemon, green onion, white wine butter sauce. Served with a warm baguette. Let's put it this way - this is not only a special offering for Restaurant Week, but other dinner entrees START at $26 unless you're getting a sandwich or a burger. A seafood special for $20? Yes, please.
ON THE RISE BREAD COMPANY: They're offering several different specials but I've got my eye on their lunch offering: Lunch for $15 with a Special Sandwich + chips & drink. I'm not sure if you've ever had one of On The Rise's sandwich creations, but they're fantastic. They make the rest of your day better. Seriously. (33 South Willson Avenue.)
7 Bozeman Area Independent Pizza Joints That Locals Love
You're in for a real treat when it comes to good pizza in the Bozeman area. Various styles are easy to find and it doesn't matter if you like your ingredients traditional or more experimental. These pizza experts have you covered at various price points.